Headphones from Sol Republic and Sony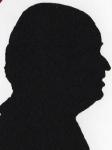 First from Sony something of a lightweight offering so maybe ideal to take with you out and about the a set of headphones designed to go in an audio outlet for studio quality units but unscrew it and you have a 3.5mm jack.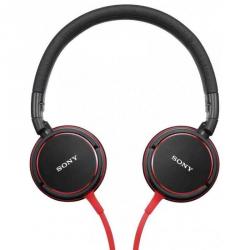 click image to enlarge
Sony ZX600
These are described as Monitor Headphones and are on-ear design. The lead is of the flat type favoured by a lot of recent earbud offerings as it is less likely to knot up. The lead like the headphones are red, 30cm to the point where the leads from each ear link to form a single cable and then .8metre to the 'L' shaped 3.5mm plug.
Some may be horrified by me calling these 'red' it is the second highlight colour to black and while no more than a small part they do stand out.
There is 4cm of adjustment on each arm and the headband is well padded so ideal for those heads of all sizes and especially good for those of us whose follicles are bare.
The 40mm drivers give a good range of sound and for those stupid enough to ramp the sound up these resist sound up to 1000mW.
These gave a good all round sound experience and should certainly be considered for those who find over ear headphones a hot experience when wearing.
The Sony ZX600 is available from the link below for £35.99 with free delivery. They are also available in Black, White or Blue at slightly different prices.
http://www.amazon.co.uk/gp/product/B007I1R0L6?ie=UTF8&tag=gadge0a-21&linkCode=as2&camp=1634
Sol Republic Master Tracks Studio
Earlier this year I reviewed a set of headphones and then a set of earbuds from this comparatively new name to the field, both were rather good. Here their latest offering, if sound quality is your main thing then these need to be considered.
For those who want to use these with their 'i' device or Smartphone there is 1.2metre lead. This has dual 2.5mm sockets to go to the earpieces of the headphones and a 3.5mm single jack to insert in your device. 30cm from the jack is control set in the lead to answer calls and all the normal forward a track etc, this is also the point where the rubberised cable splits into two. With this there is also a ¼ inch jack that just pushes over the top of the 3.5mm one.
However there is a 2 metre long cable supplied for those wanting to use serious Audio equipment that of course comes with a ¼ inch socket and this cable includes a twisted section to give even more movement and the ¼ inch end will unscrew to reveal a 3.5mm one inside it so this is ideal when indoors rather than out and about as this is a thicker cable, a longer cable and does not have the phone answering ability.
Like an earlier version from Sol Republic you need to assemble them first but this is just a matter of placing the earpieces over a Perspex strip, this gives a huge amount of size choice which should suit all head sizes. Plug the 2.5mm jacks into each headphone – make sure you push them fully in – and that's it.
I tested these headphones on output from my audio system and from other devices with 3.5mm output, I was quite happy with them. I found them excellent with the singing voice.
The Sol Republic Master Tracks Studio are available from the link below for £229.99, I am told they are sold in the HMV shops in the UK.