Mysteries, Secrets & Shadows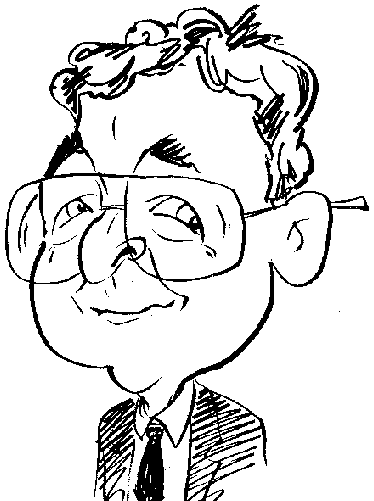 Review controls
Focus Multimedia has brought together three titles described as "The Best of Big Fish Mysteries" in a triple pack entitled Mysteries, Secrets & Shadows. The three titles are Grim Façade Sinister Obsession, Secrets of the Dark Eclipse Mountain and The Theatre of Shadows As You Wish. All three games belong to the Hidden Object Adventure genre and will need to be installed individually from a basic front end.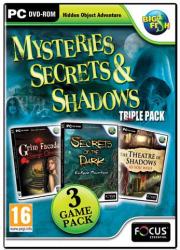 click image to enlarge
Taking the titles in the order they appear on the 3-game packaging, Grim Façade Sinister Obsession places you in the role of a detective who is called upon when the Conti family maid finds a diary relating the mysterious deaths of three women. The game gives you the options to adjust the volume levels for background music, sound effects and voice dialogue plus play in full or widescreen mode. You have a choice of Casual, Advanced or Hard difficulty levels. You get more help with regards to sparkles highlighting active areas and a quick charging of the Hint and Skip features with Casual mode.
Spread over seven chapters, Grim Façade Sinister Obsession takes place within the Conti mansion, its grounds and the surrounding area. An inventory is positioned at the bottom of the screen. You can either allow it to pop open when required or lock it in position so that it is always visible. On the left of the inventory is a notebook which automatically records your progress and the information you discover. Next to the notebook is your collection of coins which can be used to purchase goods from Giovanni's Store that serves the local area.
At the opposite end of the inventory is the Hint feature in the form of a fan. This Hint feature is rather unusually in that you can increase the number of times it can be used before recharging by collecting extra sections of the fan. These additional sections are generally found within a Hidden Object scene.
Three different types of Hidden Object styles are featured in this game. Sometimes you will be asked to locate 12 examples of the same object, such as broaches, clippers or balls, with some being concealed within a container. On other occasions you will need to find a list of 12 different items, again with some being located inside an object. The third type of Hidden Object game play involves silhouettes. However rather than locate these items randomly, you need to follow a set pattern by using each item found to locate the next one in the series.
Some thought has been put into the various puzzles that need to be solved so that they fit into the style of the game. While you could use logic to solve a puzzle, often a process of trial and error will be sufficient when you need to position items in the correct place. Once an item has been positioned correctly, it will become fixed. A Skip option does become available after a period of time.
As mentioned earlier, you can spend the coins you find in Giovanni's Store. The proprietor is always happy to see you and greets you vocally. While some of his prices might seem high (six coins for an empty wine bottle is one example), he always stocks just what you need.
Fortunately there are not too many locations to remember as there is no map facility provided. While sometimes a little slow to respond, the game plays well and is capable of holding your interest as you investigate the Conti family.
Next up is Secrets of the Dark: Eclipse Mountain. With a different development team being responsible for this next title, it is not surprising that there some major differences in the style of game play. Volume adjustment is limited to just music and sound effects although the game does have some spoken dialogue at various points.
One similarity is with the three levels of difficulty as you select from Regular, Advanced or Hardcore modes. While Regular mode gives you helpful sparkles and a faster charging of the Hint and Skip features, Advanced Mode slows down the Hint and Skip charging plus does away with the helpful sparkles. Hardcore mode has no sparkles or Hint and Skip features to assist you.
In this game you are invited to join up with your friend in Thailand as you investigate an age-old legend based on a battle between the powers of light and dark that ended with the demon of the dark being imprisoned by staves and turned into stone. However, before you can begin your investigation, your friend is captured by a strange force and you are left to continue on your own by exploring areas, solving puzzles and completing Hidden Object scenes.
The game follows the standard pattern of showing a full screen view of the current location which is overlaid with various tools across the bottom. On the left is a journal which records your findings and progress while the Hint feature, in the form of a flower, sits on the right. Between these two items is your inventory showing all the items you have been awarded or found. Chevrons at each end of the inventory allow you to scroll in either direction when you need to view those items that could not be displayed in the space allowed.
Some of the rooms that you visit will contain an Illuminator switch. By activating this switch your view of the scene will change to that of an earlier period. Any actions you then carry out will be reflected in the scene when you return to the present.
There are two types of Hidden Object scenes used in this game. You will either have to find the listed items, with those coloured yellow requiring an additional task before they can be located, or replace items in their correct position. Once this task has been completed you will be asked to find or replace an extra item which then becomes your reward for completing the task.
Various puzzles will need to be completed. Some of the puzzles are of a familiar type while others show a degree of innovation. Generally the puzzles make you think regarding a possible solution. If any prove too difficult then a Skip option does appear after a period of time.
Completing this triple pack offering is The Theatre of Shadows As You Wish which is the work of a third development team. Adjustment can be made to the volume levels of music, sound effects and environment. There are options to play in full screen mode and use a custom cursor with a choice of three difficulty levels. By selecting Casual you get plenty of helpful sparkles, a faster charging of the Hint and Skip features plus a shorter penalty for over-indulging in random mouse clicking during Hidden Object scenes. There are fewer sparkles, a slower Hint and Skip charging with a longer mis-click penalty when you select Challenge mode. Of course you could select Extreme mode which has no sparkles, Hints or help when tackling a mini game.
Your role in this game is that of Elu Hunter of Darkness which is rather appropriate as many of the scenes you encounter are badly lit making it difficult to identify important items. Always willing to come to the aid of anybody in trouble, you respond to a plea for help from Donna whose husband and theatre has fallen under the control of an evil force.
Running across the bottom of your full-screen view of the current scene are the tools available to you. Positioned side-by-side on the left are your map and task options. The map is the type that can be used to instantly transport you to a previously visited location while the task option shows you a list of what needs to be completed in the current situation. On the right is your Hint feature which automatically changes to offer instructions when a mini game needs to be tackled. The central area is taken up by your inventory which holds the items you have collected or be awarded for completing a Hidden Object scene.
While on the subject of Hidden Objects, this title offers just a single type of game. You are presented with a list of objects which you need to locate within an area. If an item in the list is coloured orange then you will need to perform a specific task before it can be selected. For example you may need to put a photo in a frame or cut a sausage with a knife. Just be aware you will be penalised for indiscriminate mouse clicking.
More mini game than puzzles in style, these interludes in this game are varied. Generally they are not the usual type of challenge normally seen in a game of this type. While they may not always be relevant to the actual situation in the game, they are never boring and often amusing.
This combination of games is excellent value and will provide many hours of challenging game play. Priced at £10.20, Mysteries, Secrets & Shadows requires a 1.4GHz processor, 1280MB of RAM and 1714MB of hard disk space running Windows XP and later.
http://focusmm.co.uk/shop/Mysteries-Secrets-Shadows-Triple-Pack-Grim-Facade-Secrets-of-the-Dark-and-The-Theatre-of-Shadows-pr-1984.html