The Charleston Curse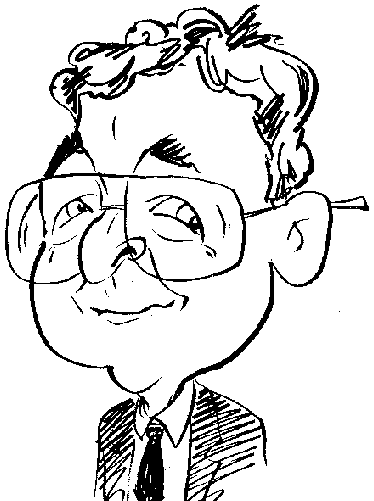 Review controls
Unlike the dance of the same name, the Charleston Curse involves witches, ghosts and some suspicious deaths.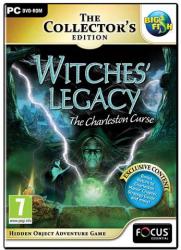 click image to enlarge
The Collector's Edition of Witches' Legacy The Charleston Curse, available from Focus Multimedia, is classified as a Hidden Object Adventure game. As is usual with Collector's Edition games, you get some bonus items that include an extra game chapter plus music soundtrack, wallpaper, screensavers and concept art but these items only become accessible once the main game has been completed successfully. You do, however, get immediate access to an integrated Strategy Guide providing solutions to all the tasks and puzzles that make up the main game (this does include at least one typo).
General settings can be adjusted for the different volume levels used by the background music, sound effects and any spoken dialogue. You can select to play in full and widescreen modes with or without a custom cursor. When playing this game you have a choice of opting for Regular or Expert mode. You get a faster recharge of the Hint and Skip features plus active zones being highlighted by sparkles with Regular game play. Recharging is slower with Expert mode and active zones will not be indicated.
An optional tutorial is available at the start of the game. This will explain about the different types of mouse cursor used to indicate when specific actions are possible. These actions include picking up items, examining an area more closely and moving in a specific direction to another location. There is another possible action and this involves getting information from another character. Unlike the other actions, this one has to be carried out immediately otherwise you will be unable to make further progress.
Your role in this game is that of an unnamed young woman. You receive a letter from Elizabeth Sithling, a person you have never heard of, who claims to be locking after a young relative of yours, named Lynn – again somebody you never knew existed. Elizabeth claims to be failing in health and fears she will be unable to continue caring for Lynn. This is why she has contacted you in the hope you will be able to help. As Elizabeth and Lynn reside close by at Charleston Manor in Rosterville, you set out to discover more about this unknown relative and so your problems begin.
This introductory sequence, as with other linking passages in this game, is displayed in a letterbox orientation. Appropriate voices are used for delivering the dialogue which is also printed on screen. At the end of each section of dialogue you will need to click the mouse button in order to continue.
Your full screen view, when in Adventure mode, is overlaid across the bottom of the screen with the various tools and features that are available to you. In the lower left corner is your Journal which automatically records your progress. This Journal also stores the pieces of childish drawings that you collect throughout the game. These pieces of drawing come together to show an animated cartoon-like scene of an incident in the past and can provide a possible clue to some future action. Positioned just above the Journal is the current task that needs to be completed.
The lower right corner of the screen houses your rechargeable Hint feature. This Hint feature can pin-point yet-to-be-located Hidden Objects. It can also be used to indicate the next action you need to perform. If this action involves moving to another location then the Hint feature will not need recharging. When tackling one of the puzzles or mini-games then the Hint feature will be deactivated and a Skip option will appear after a delay enabling you to by-pass a puzzle that is proving to be too difficulty for you. There appears to be no penalty for using the Skip option. The integrated Strategy Guide is located just above the Hint feature.
Positioned between the Journal and Hint feature is your Inventory. When you have collected more items than can be displayed in a single screen then chevrons will appear allowing you to cycle backwards and forwards through the full collection. While many items will only be required once, and disappear once used, a few will be required on more than one occasion and these will be automatically returned to the Inventory. When not required the Inventory will hide itself away.
When you zoom into a Hidden Object scene, indicated by an outbreak of sparkles, you will be shown a full screen view of a cluttered area containing all manner of oddments. Running across the bottom of the scene will be a list of the items you need to locate. In most cases, it will be a single item but occasionally you will need to find multiple examples. If one of the listed items is coloured green then an additional action will be required before it can be located. Often a precise mouse click was required before an item was accepted as I found to my cost. You will be rewarded with one of the located items at the conclusion of a Hidden Object scene.
Dotted throughout the four chapters that make up this game are a number of puzzles. These puzzles are varied in type and difficulty. As mentioned earlier, a Skip option will become available after a delay in case you find a puzzle too difficult.
A great deal of backtracking will be required to complete this game. Although you are allowed a degree of freedom as to the order in which the game is tackled, certain restrictions are placed upon you. Some tasks will need to be completed before certain areas of the game open up to you and, as already mentioned, the on-way conversational interludes must be completed in order to continue on to your next task.
The game's graphics and sound effects are fine and quickly draw you into this story of ghosts, witches and death of family members. However the content is rather sparse with experienced gamers being able to complete the Witches' Legacy The Charleston Curse within a couple of sessions. Priced at £10.20, this game calls for a 1.2GHz processor with 512MB of RAM and 1328MB of hard disk space running Windows XP and later.
http://focusmm.co.uk/shop/Witches-Legacy-The-Charleston-Curse-Collector-s-Edition-pr-1985.html