Defeat the Puppet Thief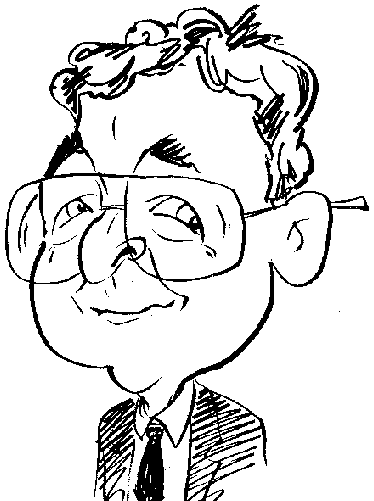 Are you up to the challenge of defeating the Puppet Thief who steals the souls of children? If so then enter a fairy tale world of mystery.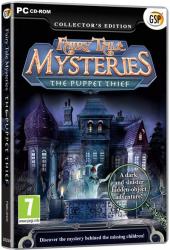 click image to enlarge
Once upon a time, or so the story goes, a man travelled from town to town entertaining the population with his songs and poetry. While this might sound innocent enough to the casual observer, there was a more sinister, evil ulterior motive behind the actions of this man as he was busily capturing the souls of children. This character was known as the Puppet Thief. But that was in the past until children began disappearing from the town of Arbourshire. You have been assigned the task, by the Brothers Grimm, of discovering what is going on and hopefully rescuing the missing children in the game of Fairy Tale Mysteries The Puppet Thief.
Now forming part of Avanquest's GSP catalogue of titles, Fairy Tale Mysteries The Puppet Thief is a Hidden Object Adventure game that is available in Collector's Edition format. You will need to complete the main game before you gain access to a bonus chapter, concept art and wallpaper. However you do get immediate access to the integrated Strategy Guide which provides details of the various tasks that make up the main game.
When setting up your game profile for this title, you can adjust the individual volume levels for music, dialogue and sound effects plus decide whether to play in full screen mode and make use of a custom cursor. Three levels of difficulty are available. With the Casual mode you get a tutorial and visual help plus a faster Hint recharge and a shorter interval before the puzzle Skip option appears. Both the tutorial and visual help are omitted when you select the Advanced mode. There is also a slower Hint recharge and the Skip option takes longer to appear. The third and final choice is a Custom mode where you can cherry pick from the various options that include an even slower Hint recharge and turning off the Skip option completely.
As you move around the various locations making up the four chapters of this game, your mouse cursor will change shape to indicate when different actions are possible. In this manner you are informed when you can examine, interact or pick up an item, move in a particular direction or talk to another character. All the dialogue in these sequences will appear in printed format and be delivered by an appropriate voice. Outbreaks of sparkles indicate when a Hidden Object scene can be accessed.
Your full screen view of the various picturesque and well-drawn scenes, contain plenty of fine details, features a stop watch symbol acting as the rechargeable Hint feature in the lower left corner and your investigative journal, which automatically records your discoveries and other information, in the lower right corner. This information includes Magigrams, from the Brothers Grimm, containing help and advice. Separating these two useful tools is the Inventory holding the items you have collected. This Inventory remains concealed until it is brought into play by being touched by the mouse cursor. Access to the game's Strategy Guide is provided by a small icon next to the Journal.
Generally the Hidden Object scenes are relevant to their situation in the game and contain some, but not all, the type of objects you would expect to find in these locations. You will be presented with a list of ten items which you need to find. In most cases these will be single items but occasionally multiple offerings will be required. No specific tasks, such as combining items or opening containers, will be necessary in order to find the items although some objects might be partially concealed behind others. You will be rewarded with one of the items located at the successful conclusion of a Hidden Object scene. Some of the scenes will be reused but the list of items will be different.
From time to time you will need to solve puzzles which are varied in type. These puzzles will generally make you think a little and can usually be solved by the use of logic or, on occasions, trial and error. One of the items required latter in the game will be your reward for completing a puzzle.
Interspersed throughout the game are cut-scenes. Generally these cut-scenes involve spoken dialogue to help move the story along. They can be skipped if you are in a hurry to get back to main action.
While being reasonably challenging, the game of the Puppet Thief would not feature in my top ten list of most popular games. I found it easy to put down and take a break rather than play on for long sessions of game play. Priced at £10.20, Fairy Tale Mysteries The Puppet Thief requires a 1.0GHz processor with 512MB of RAM, 200MB of hard disk space running Windows XP and later.
http://www.gspgames.co.uk/games/fairy-tale-mysteries-the-puppet-thief-collectors-edition-500737