Solitaire Golf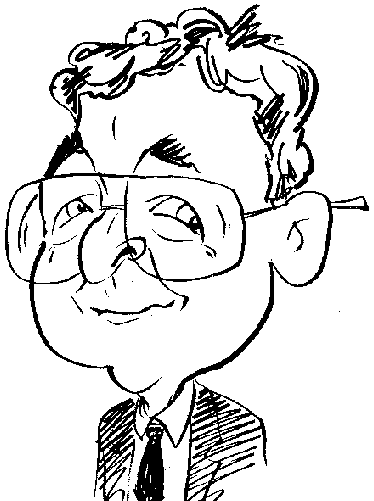 Review controls
When a game has the title of Fairway then there is an excellent chance that golf will be involved in some way. In the case of this next title that involvement is based around the Solitaire card game that is known as Golf.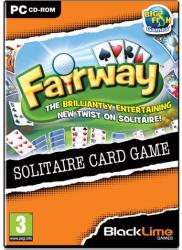 click image to enlarge
This Solitaire card game is played against a backdrop of golf courses with an American style commentary. Fairway is a game that was originally published by Big Fish Games and is now available from Focus Multimedia on its budget priced BackLime label.
Just in case there is somebody who is not familiar with the popular Solitaire golf game, this is a game where you need to create runs of cards that follow a numeric sequence in either direction. Different layouts, consisting of groups of cards arranged in various patterns, need to be removed from the playing area by using them in sequence starting from a card in the Draw pile. Only cards that are not blocked, even partially, by other cards can form part of a sequence. Once the Draw pile has been used up, then any remaining cards will count as your score for that particular golf hole.
Working from this basic premise, the developers of this game have added some extra features, some of which are golf related, to increase the challenge offered by this game. Some cards will need to be unlocked before you even know their value and can select them as part of a sequence. Hazards pop up from time to time and you can either accept the challenge they offer or "take a drop" which removes a yet unused card from the Draw pile.
Money can be earned in the form of bonuses for completing a Hazard challenge or creating a sequence of a certain length. This money can be used to make purchases from the Golf Store as you add golf clubs to your bag. These clubs can be used instead of a card from the Draw pile in order to start a sequence and clear away those cards decorated the golf course. There is also a "Mulligan" option whereby you can take back a single move in a particular round and try another approach.
If you manage to complete the current course with a score that is less than par, then you will be awarded a Star rating and the next course will be unlocked thus allowing you to check it out. Failure to beat par will mean that you will need to tackle that course again before you can make progress. In total there are 61 different courses making up this game.
While you may enjoy the appropriate background noises you would expect to hear when in the heart of the countryside, the chatter of the commentators is another matter. Their remarks are repetitive and can quickly get on your nerves. Fortunately you can mute this aspect and so avoid hearing numerous repeats of pearls of wisdom such as golf was called golf because all the other four-letter words had been used or how many golfers does it take to change a light bulb? The answer was four (Fore!) which was not funny the first time you hear it and less so with each repetition.
As mentioned earlier, there is a Golf Store. Along with clubs, you can buy various other features such as a Flower Power Herbal Drink, "Flick of the Wrist" Book or a Magnetic Rabbit's Foot if you have earned the necessary funds. There are also over 30 trophies that can be won and these can be examined by selecting the Trophies option from the main menu.
The game will automatically keep a list of records connected with this title. These records include the best 3, 6, or 9-hole score, the longest great shot (or sequence), most money earned or spent plus the most trophies earned. You can view these records from the main menu. This location also provides an option to view the eight movie sequences that are interspersed throughout the game. Finally there is the Fever option when you play the game of golf against the clock and gain a place in a high score table.
Fairway allows you to customise certain aspects of the game. You can adjust the various volume levels plus select from five custom cursors. You can also change the face and back designs of the cards. There are 6 different face designs and 21 different back designs to choose from in order to customise your pack of cards.
Apart from the rather infantile commentary I enjoyed playing Fairway. The graphics suited the game's style with some amusing animated sequence. Priced at £5.10, Fairway requires a 1.0GHz processor, 1280MB of RAM and 271MB of hard disk space with support for DirectX 9.0 running Windows XP and later.