Summer Music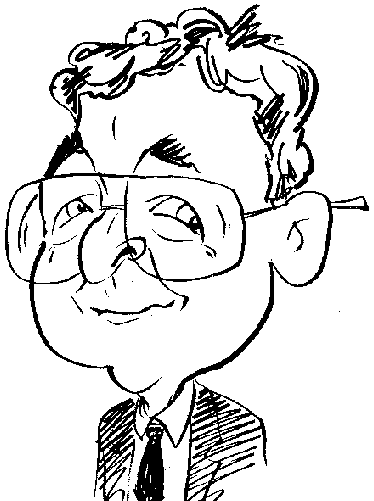 Not only does this next product add speaker capability to your smartphone but it can also act as a backup battery.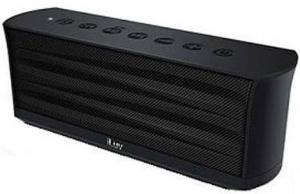 click image to enlarge
They (the company's PR agency) tell me that this next product is the ultimate summer accessory. However nobody seems to have informed the British weather of the arrival of this product. While the month of May, at the time of writing this review, may be drawing to a close, the temperature and other weather conditions seem to be in a time warp with February. Hopefully by the time you read my review of iLuv's MobiOut product thoughts will have turned to applying sun block rather than applying another layer of winter clothing.
Before moving on from the summer aspect of this product I have to state that the appearance of my review sample could hardly be considered summery, and I hope it is not an indication of what might be in store for us in the coming season, with its totally black and splash resistant casing. Maybe other more summer-like colour schemes are in the pipeline but I have no definite information regarding this possibility or what these other colours might be although there might be a clue in what is on offer in America. Naturally I am assuming that the "splash resistant" feature is more to do with locations, such as the beach or river side picnics, than inclement weather conditions.
The MobiOut is a Bluetooth stereo speaker unit that has a slim box shape with rounded ends. Weighing 375g with dimensions of 18 x 7 x 5cm (W x H x D), the unit is easily portable to various locations even those with a damp aspect. The metal grills covering both the front and back of the MobiOut has a ridged effect that is reasonable appealing. Running across the top of the unit are recessed rubber buttons for carrying out various tasks while a small compartment, initially concealed behind a rubber flap, contains sockets and a mode changing switch.
When you turn on power for the MobiOut it will be in pairing mode as it searches for an appropriate partner. Making an initial connection was not the quickest of operations but later reconnections were carried out far quicker. During the pairing procedure a blue LED flashes to indicate that the process is undergoing and this light stops flashing once a connection has been established. You can then use the controls on top of the MobiOut to adjust the volume level, play/pause, and move backwards/forwards through available tracks.
Audio quality and volume level was of a reasonable standard for this type of device. However there was an occasional slight drop in the volume level during long playing sessions.
Having earlier broached the subject of the MobiOut's mode changing ability, I should explain that this innovative feature in not one that I have encountered with other device that I have seen. In normal mode, the MobiOut will accept a power recharge for its Lithium ion battery from available sources and then later use that power to deliver audio as happens with other devices that I have used. By flipping the switch in the rear-mounted compartment, the MobiOut will change its designated role.
By making use of Jump Start Technology, the MobiOut becomes willing to share its stored power with an attached device. As a result it can act as a backup battery for your Smartphone. Needless to say, in this power sharing mode, the speaker aspect of the MobiOut will be no longer available until you switch back to the original mode.
Along with this backup battery facility, the MobiOut can add hands-free functionality to your Smartphone. Incoming calls will be detected and you will be able to conduct a conversation using the MobiOut's built-in microphone and speakerphone capability. During these interludes, the streaming music will be paused and then resumed at the conclusion of the call.
As mentioned the small compartment at the rear of the MobiOut also holds separate USB connections for power input and power output. There is also a 3.5mm jack socket for connecting an audio source that does not support Bluetooth. You will need to supply the lead for this type of connection as one is not included in the box.
Attaching an audio lead to the AUX connection has two immediate effects. Any Bluetooth stream will be interrupted and an LED will glow red on top of the MobiOut to show that the audio source is via an AUX connection. I tried a number of MP3 players using various leads to the AUX connection. In each case the result was the same. I had to turn up the volume a great deal before any audio could be heard from the MobiOut. Even at almost maximum volume output level, you had to hold the MobiOut near to you ear to hear the music. Based on my tests the AUX feature was practically worthless.
Fortunately the main Bluetooth connectivity option generally provided good audio quality with a reasonable volume level. You also have the ability to use this device to provide battery support to your Smartphone. A standard-to-micro USB lead is provided and this can be used to recharge the MobiOut battery and link to a Smartphone as a backup battery. I was able to achieve nearly 15 hours of playback on a single charge of the unit's Lithium ion battery Pricing for this device has been set at £69.99.
http://www.iluv.co.uk/for-iphone/docks-speakers/iphone-5-docks/mobi-out-bluetooth-speaker