A Farm Nightmare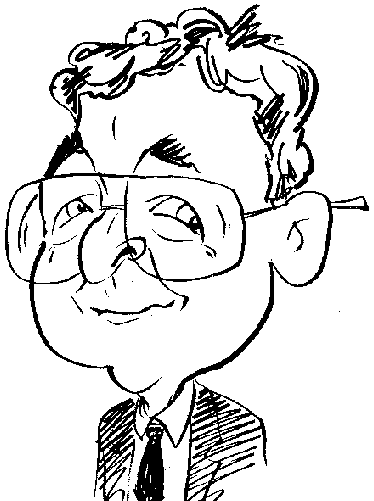 When the words "Happy" and "Nightmare" occur in the same title, you could be forgiven for wondering just what you were letting yourself in for.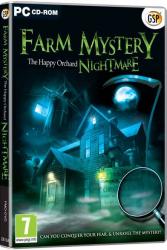 click image to enlarge
Farm Mystery The Happy Orchard Nightmare is a Hidden Object Adventure game that is available from Avanquest's GSP catalogue of titles. Firing up this game gives you the opportunity to create your game profile. You can adjust the volume level of the background music and sound effects plus select whether to use a custom cursor (its green in colour), play in full screen mode or not and make use of a tutorial. Unlike most other games in this genre, this Farm Mystery title does not allow you to select from different levels of difficulty – you just have to accept the default level which is set at a fairly easy level.
Your role in this game is that of a young woman who is initially un-named. You need to get almost to the end of the adventure before you discover that she is called Chloe – I am not sure why this fact is kept as a secret as it has no effect on the flow of the game. You have been invited down to visit Happy Orchard Farm, a name that totally belies the situation when you arrive, by your friend Zack.
After a car journey through the night, you arrive at the farm only to discover that the entrance is boarded up and there is nobody to greet you. Checking your mobile phone you discover that there is no signal available but there is an important message waiting for you from Zack. He is asking for HELP! Left to your own devices, it is up to you to discover what is going and why Zack is asking for your assistance.
Your first task, as you might expect is to gain entry to the farm. The tutorial will help in some respects as it explains about sparkles indicating areas of interest and a cursor that changes shape to indicate when certain actions are possible. When your cursor changes to an arrow it means you will be able to move in that direction while a magnifying glass icon encourages you to explore a particular item or object.
In full screen Adventure mode you will have access to a fairly standard Inventory bar running across the bottom of the screen. This inventory will hold the items you find, or receive as rewards for completing tasks, until they are required at some later point in the game. Inventory items never need combining, only serve a single purpose and so are never re-used more than once. To the left of the inventory is a book which records important clues that are found but nothing of the story-line or your progress in this game while the rechargeable Hint feature can be found on the right of the inventory.
Apart from a couple of exceptions, the 15 Hidden Object scenes follow the basic approach of asking you to locate a series of items from a particular area of the farm and its surroundings. The two exceptions, one right at the start of the game and the other towards the end, involve using a torch in one scene and working with silhouettes in the other. If any of the listed items are coloured green then this means you will receive that item or items as a reward for completing the scene. Green does appear to be a particular favourite of the game's developers as it is used for the game's cursor and reward item plus the Hint feature will highlight yet-to-be-located items in green when it is activated.
Chloe, that's you, quickly discovers that the farm was once a happy home but now has become a haunted empty shell that is not quite empty as there are one or two ghosts around who are only too happy to chat with Chloe. These conversational sections are all conducted in silence with just printed text which you need to click through each section to progress through the dialogue. There is an option to skip the whole section and this route can be taken without loosing out too much.
As well as the Adventure mode and Hidden Object game play, there are also 15 puzzles of varying types that are often quite challenging. A Skip option will appear after a delay in case you find a particular puzzle to be too difficult. I feel the puzzles are the best part of this game.
With a fairly weak story-line, dialogue that is often unbelievable, and very limited content, Farm Mystery The Happy Orchard Nightmare should easily be completed with a single session, two at the very most. It is the type of game that I would have expected Avanquest to bundle with another title as it is not strong enough to stand on its own. Priced at £10.20, the game's specifications call for 1.2 GHz processor, 512MB of RAM and 276MB of hard disk space running Windows XP and later.
http://www.avanquest.com/UK/software/farm-mystery-the-happy-orchard-nightmare-500408