Secrets of the Orient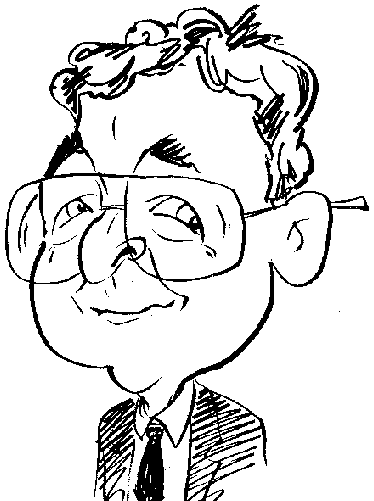 Review controls
A trip to India in search of the reason why people are disappearing as you switch between a male and female character is on the cards with this next game.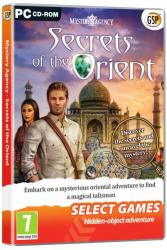 click image to enlarge
It is time to meet up with Saraja and Scott who are agents working for the Indian branch of the Mystery Agency. This duo of investigating agents is called upon to track down a powerful talisman and solve the mystery of people who have disappeared from the slum area of an Indian city. The action takes place in the game of Mystery Agency: Secrets of the Orient which is available on Avanquest's GSP label.
Along with the usual options of adjusting the volume level for background music and sound effects plus whether full screen and animations should be implemented, you have the choice of Easy or Hard game playing difficulty mode. By selecting Easy level you get faster recharging of the Hint and Skip features plus no time limit when completing a Hidden Object scene. Hard level has a slower recharge rate for Hint and Skip, a time limit for completing each Hidden Object scene plus a time penalty that is imposed for incorrect selections – so no discriminate mouse clicking.
Rather than forcing you to select which of the two agents will be your game character, you switch seamlessly between Saraja and Scott as and when the need arises to carry out specific tasks during the game. The two agents, and any of the three other characters that are featured in this game, are shown as static overlays that slide into a scene from the left or right. Headshots of the two agents are shown in the bottom left corner of the screen. The appropriate one will be highlighted to indicate whether you are cast in the role of Saraja or Scott.
At various time during the game, there will be conversations between different characters. The dialogue is presented in text format only. It most cases this dialogue is hardly believable especially coming out of the mouths' of the individual characters. You have to click through each section of the dialogue as there is no option to skip a particular scene which does tend to be a bit of a bind.
The game has no adventure aspect as you have to follow a set path with no options for side tracks. There are Hidden Object scenes and a number of puzzles which will need to be solved as you progress through the game in either of your roles. With no diversions, this game quickly becomes boring.
Four different types of Hidden Object game play are featured as various points during Secrets of the Orient. There is the standard form of game play where you need to locate 15 listed items in a scene. This form is used more than the others. Occasionally the scene will be in darkness and you will be issued with a flashlight to help locate the listed items. For the third type of Hidden Object game play you will be shown some cut-out silhouettes and you will need to find the individual sections of each silhouette. The final type of Hidden Object action will require you to identify a set number of differences between two side-by-side similar scenes. The Hint option will pinpoint a yet-to-be located object or difference when it is activated. At the conclusion of each Hidden Object sessions you will receive an object as a reward.
As you move between the game's 12 locations, a number of puzzles will need to be solved. These puzzles vary in type and difficulty level. There are puzzles based on Simple Simon says, match-3 sessions, arranging tiles to fit a pattern and turning tiles to create a path between two locations.
Overall this game has little going for it. The story line is very flimsy and fails to create any interest. The game's graphics are reasonable but nothing special while any animation is barely noticeable. There were a number of occasions where action is supposed to have been carried out but you are not shown it happening. For example a dog is rescued at one point but the dog fails to make an appearance while a mysterious figure is mentioned but never seen.
Many users should be able to complete this game within a couple of hours without breaking sweat. Priced at £10.20, Mystery Agency: Secrets of the Orient requires a 1.0GHz processor, 1.5GB of RAM and 202MB of hard disk space running Windows XP and later.
http://www.gspgames.co.uk/games/mystery-agency-secrets-of-the-orient-500325?meta=hiddenobject