When the Fog Closes In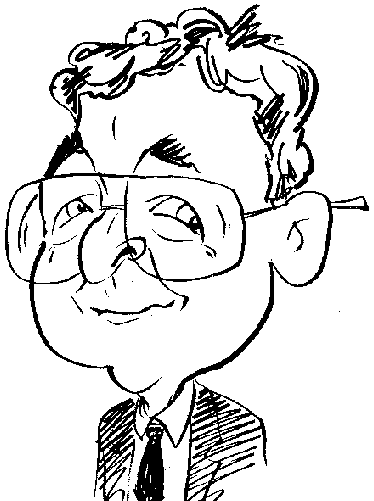 Review controls
You probably do not know much about Grey Mist Lake. Not many do especially since the mysterious fog engulfed the town and when it disappears, so had the town. There were rumours of occasional reappearances of the town with ghost-like inhabitants but now you can check it out for yourself.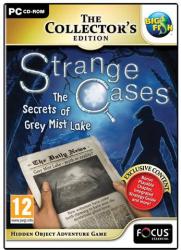 click image to enlarge
Available from Focus Multimedia's extensive catalogue of titles, Strange Cases The Secrets of Grey Mist Lake is a Hidden Object Adventure game. With this Collector's Edition version, you get a number of bonus items. As is the usual practice, items such as a bonus chapter, concept art, wallpaper and music soundtrack only become available when the main game has been completed. However you do get immediate access to the game's Strategy Guide which provides screen grabs and step-by-step instructions if you need them.
The game can be played in either Regular or Expert mode. In the case of the former any active zones will be indicated by an outbreak of sparkles while both the Hint feature and Skip option will recharge at a fast rate. Those who select Expert mode will have to make do with no helpful sparkles and wait longer for the Hint feature and Skip option to recharge.
Your role in this game is that of Special Agent Claire Ellery, a young woman with a strong affinity for anything mythical. You are currently embarking on a vacation with your partner Sam. As you drive along through the fog, Sam relates the story of the local legend known as Grey Mist Lake. This sequence, like the rest of the game, makes good use of real voices along with printed text for any conversations. The appearance of a ghostly figure causes the car to crash and the game begins as Sam is led away by that same ghostly figure.
Whereas most games of this type tend to place their available tools and features across the bottom of the screen, The Secrets of Grey Mist Lake takes a different approach. Arranged down the left side of the screen, in Adventure mode, and starting at the top, is the rechargeable Hint feature, a card holding area and a briefcase, which holds your inventory items. The card holding area switched between displaying the current task, the list of items to be located in a Hidden Object scene, and instructions for a particular puzzle. By clicking on the briefcase your inventory items will cascade out to the right. The game's Strategy Guide is located in the top right corner of the screen.
While most of the game will unfold in full-screen mode, there will be instances when the top and bottom of the screen will be blacked out. These scenes generally consist of cut-scenes and interactive interludes. It is almost as if you are watching the particular sequence through partially closed eyes.
Hidden Object scenes, easily identified by sparkles in Regular mode, follow a familiar pattern of showing a rather cluttered scene containing items that you need to locate. Generally I found these sessions to be easier that normal and rarely needed to make use of the Hint feature. However there is an initial stage you must go through before you can start to search for items. This new twist to Hidden Object game play involves the card feature I mentioned earlier. You will need to locate the card holding the list of item from within the scene. In some cases, an item from your inventory will be needed in order to find the card. The locations of the various Hidden Object scenes are often repeated and sometimes the same items will be included in the list.
Having mentioned one new twist, it is perhaps the appropriate moment to introduce another feature that rarely appears in games of this type. As a Special Agent, you have access to a flashlight which resides just below the card holding area. This flashlight can be used to illuminate certain dark areas that conceal rune stones that will be required later in the game.
While hardly being considered as brain-twisters, the puzzles in this game are reasonably innovative and they do vary in style. Although there a Skip option in Regular mode, I should image that in most cases it will not be required by most users.
The game is spread over three chapters as you explore the different locations. Your main task will be to help the various ghostly figures who will then provide you with some assistance in return. Some of the game's dialogue is definitely risible especially when being uttered by an FBI Special Agent but it does not spoil the enjoyment of the game. Although I did mention that spoken dialogue is used throughout the game, I did come across some occasions when characters only communicated in text format. I also found, when running the game under Windows 8 that an error message appeared whenever I shut down the game.
System requirements for this game call for a 1.6GHz processor, 1024MB of RAM, 527MB of hard disk space with support for DirectX 9.0 running Windows XP and later. Pricing has been set at £10.20.
http://focusmm.co.uk/shop/Strange-Cases-3-The-Secrets-of-Grey-Mist-Lake-Collector-s-Edition-pr-1952.html