And Pigs Can Fly!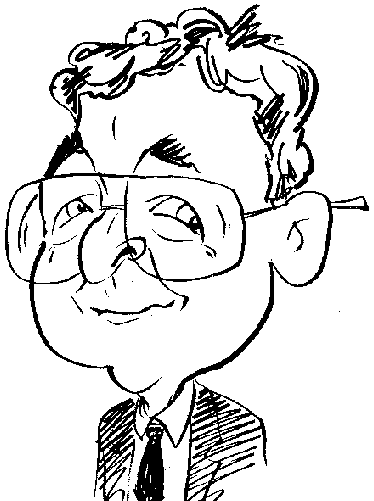 Its green, it flies and it goes to prove that a popular expression could be proved correct.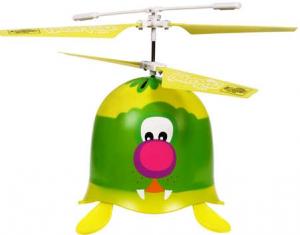 click image to enlarge
You have probably heard, or might even have uttered the words yourself, the expression that "And pigs can fly" in response to some outrageous claim spoken in your presence. I have, on more than one occasion, walked to a window to gaze out while stating that there were no pigs flying overhead as far as I could ascertain nor did I expect to see any in the immediate future. However, with the arrival of a new product from Terox Toys that situation might be about to change and we might well see pigs flying around.
Of course it should be made clear, if my review sample is anything to go by, then these aeronautical members of the porcine family will be coloured green – maybe this is something to do with a throwback to the "little green men" so beloved of the early science fiction tales of old. Anyway my particular green pig has its own brown flying jacket, helmet and goggles plus a permanently attached dual blades (appropriately green in colour) and stabiliser contraction emanating from its back along with an extended tail propeller. There is also a pair of fixed green wings protruding from the pig's back.
Included in the box are a control unit with dual joystick devices, a dongle (more on this particular item a little later) and a USB-to-2.5mm pin lead. Both the pig, named the iHog by Terox Toys, and the remote control unit will need to be provided with power. In the case of the remote control unit this will be in the form of three AAA batteries which you will need to supply. A small Phillips screwdriver will come in useful in order to open the compartment on the underside of the iHog's belly. The batteries will need to be inserted into this compartment and the cover screwed back on.
The iHog has its own built-in rechargeable battery. This can be powered from a computer using the supplied USB lead. This lead needs to be attached to a small socket on the underside of the iHog's belly. You will also find a small on/off switch near to this socket. Charging the iHog should take approximately 30 minutes and this will give you around 10 minutes of flying time.
You can control the iHog from the remote control unit or from a smartphone or tablets. An app is available for iOS or Android devices and this can be downloaded from the appropriate App Store. With regards to Android devices, I could only find the Terox Apptastic offering on the main Play Store and not on any of the other locations such as the Amazon App store. Some Android devices currently available have not been registered to the Play Store and cannot, therefore, download items.
In order to use your Terox Apptastic enabled smartphone or tablet, you will need to attach the previously mentioned dongle to your device's headphone socket. You can then control the iHog using the on-screen representation of a remote control option. It is a pity that this on-screen version is dissimilar to the physical remote control unit.
Generally I found that I managed better control using the physical remote control rather than with my smartphone. However there is one feature available when using your smartphone or tablet that is not available with the remote control unit. The Terox Apptastic software allows you to record a flight. You can then replay the flight and the iHog repeats the actions from the original flight.
Terox Toys recommend that the iHog is used in outdoor locations away from people, high buildings, high-tension lines and adverse weather conditions such as thunder, lightning and rain storms. I would definitely agree with these suggestions.
As accidents can happen, especially when I am in the role of pilot, you are provided with a spare set of blades and a propeller. This Terox Toy has been priced at £39.99 and is aimed at those aged 10 and older.