Nightmare Realm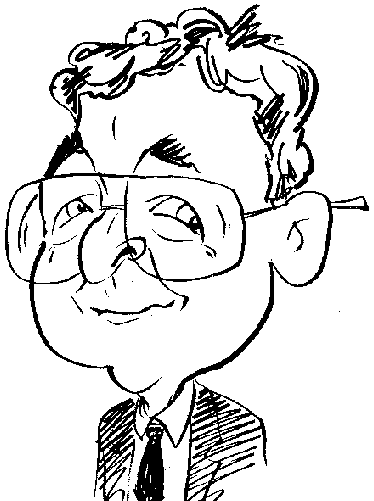 Are you ready to enter a nightmare? This is the challenge facing you with the Big Fish Games Nightmare Realm. This next game adds an Origami tutorial to the popular mix of adventure, action and Hidden Object searching.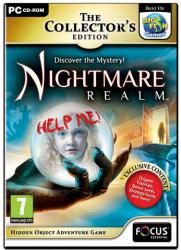 click image to enlarge
Now available from Focus Multimedia, this Hidden Object Adventure game comes in Collector's Edition format. Along with the main Lestra developed game, you get a bonus chapter when you take on the role of a different character, music, wallpaper, concept art, Strategy Guide and an Origami tutorial. While the Strategy Guide becomes available immediately, you will need to gather some of the 33 pieces of Origami that have been integrated into the game to gain access to parts of the tutorial. The main game will need to be completed to open up the other bonus items.
As usual with games of this type, you can set up individual profiles with a choice of Casual or Expert playing mode. Selecting Casual mode gives you the benefit of sparkles to identify places of interest, a faster recharge for the Hint and Skip features, plus a tutorial. Your mouse cursor will change shape to indicate when various actions are possible. An eye means you can explore objects, a hand lets you interact with items while a mouth is used to show when you can talk to a character. All conversations are in printed text format rather than actual voices. Arrows indicate the directions in which you can move.
Your role in the main game is that of a woman who has lost her husband in a car crash. Four years later, just as your daughter is about to celebrate her seventh birthday, your daughter, Emily, is abducted by evil creatures known as Extractors and taken to their world. Discovering a portal to this world, you set out aided by your brother-in-law Peter, to rescue your daughter and bring her back to the real world.
In Adventure game play mode, your full screen view of the current scene comes with your personal area across the bottom of the screen. Taking up most of the area is your inventory. This will hold items you collect or receive as rewards. Chevrons at each end of the inventory allow you to scroll through items when there are too many to display on one screen.
Situated to the left of the inventory is your journal which divides its content into Diary, Map and Help sections. The Diary records important information while the Map shows locations already visited along with your current position and places where there are tasks still to be completed. The Help section will reminds you about the different cursor types and other information.
To the right of the inventory is your Hint feature which needs time to recharge after each use whether in Adventure or Hidden Object game play. The full screen will be used for Hidden Object scenes with a list of objects to be found listed across the bottom of the scene. Items that are coloured white can be located straight away while those coloured yellow can only be found after a separate action has been performed. You will be rewarded with one of the found objects when you complete a scene while over-indulging in indiscriminate mouse clicking could result in a temporary screen freezing.
Although you can move freely around the different locations in both worlds, some tasks will only become available when certain actions have been completed in other areas. From time-to-time you will need to solve puzzles which are generally presented in an overlaid window. A Skip feature will become available after a short delay but I suspect this feature will rarely be needed.
A great deal of moving around, often visiting locations several times, will be required with actions carried out on one visit being reflected in subsequent visits. As already mentioned you can collect Origami pieces that will be kept separate from your inventory and will add towards giving you access to tutorials for making a crane, heart, butterfly or tulip.
Generally the game performs well although there were a couple of occasions when the screen went blank for a few moments as the scenes changed. Priced at £10.20, the game's system requirements call for a 1.0GHz processor, 512MB of RAM,1250MB of hard disk space with support for DirectX 9.0 running Windows XP and later.
http://www.focusmm.co.uk/shop/Nightmare-Realm-Collector-s-Edition-pr-1873.html