A Creative Speaker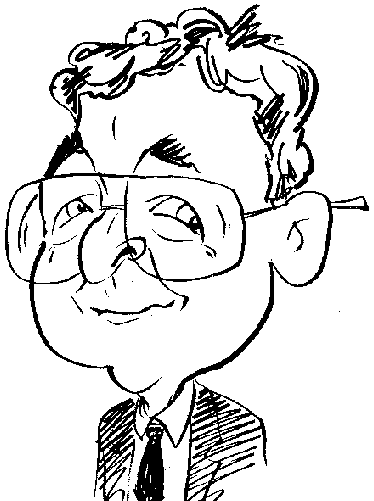 Review controls
A Central London hotel known by a single letter was the location for the launch of a new series of Creative standalone single speaker units.


click image to enlarge
Although I could run the risk of being accused of repeating myself, I have to observe yet again that speaker units can come in all shapes and sizes. An example of this can be seen with the latest product arriving to take care of my various audio needs. This is the SBX 20 model which is the top-of-the-range offering in Creative Sound BlasterAxx™ series.
Rising to a height of 385mm, this tower shaped one-piece hexagonal speaker system combines Bluetooth connectivity with touch control sensitivity to provide a range of audio based features that include noise reduction, smart volume and voice focus technology. Built into this unit is an element for which Creative first made its reputation – a sound card. Powering this unit is the next generation Quad-Core SB Axx-1 processor which Creative claims is capable of quickly adapting to new audio scenarios. The Sound BlasterAxx technology makes use of a patent-pending "stacked stereo" speaker design that incorporates two speaker drivers angled to deliver stereo separation with its output. It also features a high-quality dual-microphone array for use with its smartphone and Skype hands-free calling capability.
Connecting the SBX 20 to a PC or Mac system is just a matter of attaching the supplied USB lead to the computer and the microUSB port located on the bottom rear of the Creative tower speaker unit. Alongside the micro USB port are jack sockets for headphone and microphone connections plus a button to activate Bluetooth pairing. This button needs to be depressed for at least four seconds before a small blue LED light at the top front of the SBX 20 unit begins to flash and a Bluetooth link can be established with your chosen device.
Mounted at the top of the SBX 20 is an area set aside for backlit capacitive touch controls. Taking up a central position is the master volume control that can smoothly adjust the output level. Arranged around the volume control are buttons for Voice Focus, Noise Reduction, Call, Mic Mute, Speaker Mute and SBX Pro Studio.
While no actual software is supplied in the box along with the tower speaker unit, Creative has created a Sound BlasterAxx Control Panel application either for the Windows or Mac platform. You can download this software. There is also an app that is free to download from the Apple App Store or Google Play Store for use on your mobile device.
With the main Control Panel software you can choose from settings that can be applied specifically to music, movies or gaming audio. There are also options to make adjustments to Crystalizer and Bass levels, access an Equalizer and Mixer facilities, configure speaker and headphone output as you try to produce the best audio experience for your listening pleasure. You can also make some adjustment using the mobile device Control Panel app.
As well as providing the audio output for your music, movie and gaming, the SBX 20 can form part of your telephonic communication set up. You can use the SBX 20 when making Skype-to-Skype, Skype-to-Mobile device and Mobile-to-Mobile calls. The supplied CrystalVoice technology allows you to apply and adjust various features such as noise reduction, voice focus plus a Voicefx feature letting you to make amusing adjustments to your voice to mystify whoever is at the receiving end of your call. With this feature you can select from a pick list of various voice types such as alien infiltrator, demon, from up north, Munchkin or scrappy kid.
While I found the audio quality delivered by the SBX 20 to be of a reasonable quality, I suspect it may not be to everybody's taste especially with those looking for a high end piece of equipment that would justify the price level of this product. You do have the ability to make various adjustments and turn on or off features as required. The positioning of the device can also play a part in the audio experience its delivers and some experimentation could be required to get the best effect.
Creative has produced a stylish looking speaker unit that can be controlled by touch or remote access. Pricing has been set at £179.99 although I have seen it advertised at £10 less than this figure. System requirements call for a Duo Core 2.2GHz processor with 1.0GB of RAM. You will need to be running Windows Vista and later or Mac OS 10.5 and later. Mobile devices need to be running iOS 5.0 and later or Android 2.2 and later.
http://uk.store.creative.com/sound-blaster/sound-blasteraxx-sbx-20/1-21194.aspx