Matching Pirate's Treasure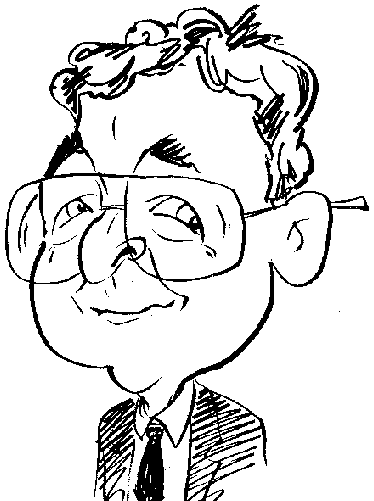 To some Bounty is a tasty treat that combines a chocolate coating with a coconut filling. Others will immediately think of Bounty as being a reward on offer for completing a specific task. Really the concepts are not all that different as a Bounty bar could be your reward for completing a job of work. Bounty is also the title of a match-3 and puzzle solving game developed by Total Eclipse.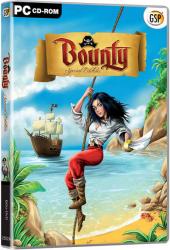 click image to enlarge
This game is based on a pirate theme and begins with an opening introductory sequence that places you somewhere in the middle of Nowhere. Actually Nowhere is somewhere and is the name of an island that you would expect pirates to visit. Using a comic book style of story telling, this sequence involves a fight between a group of pirates, who have just finished burying their loot, and the forces of law and order. To cut a long fight short, the pirates are eventually defeated and the leader of the law and order brigade takes possession of the map showing the location of the pirates' treasure. Unfortunately this is the leader's final act as he is poisoned by coming into contact with a pirate's ring. The map then ends up in the possession of one of the leader's men and so the game begins.
Bounty gives you a choice of viewing this opening sequence and the other cut-scenes that appear at regular intervals through this game in either Cinematic or Interactive mode. In Cinematic mode each individual picture is lit up in turn as the story unfolds. By switching to Interactive mode you are shown all the pictures fully illuminated on each page as you read through the story at your own speed. You can flick backwards and forwards through the pages for that section of the story. Both modes allow you to jump straight to the main game.
As well as the two viewing modes for cut-scenes, you also have a choice of game playing modes. You can select from Adventure, Eternity and Relaxed. For the full game experience you need to try Adventure mode as you play through 140 custom-made levels with cut-scenes to develop the story. Eternity mode comes with the promise of offering unlimited hours of never-ending fun but only if you keep winning. The third mode of Relaxed game-play puts you under no time restriction as you attempt to tackle 180 levels of increasing difficulty.
All three modes start you off with a limited number of lives. When these are used up you are meant to have the option to post your score to an online high score table. Unfortunately this feature failed to recognise my Internet connection. As a result I had to make do with the local high score table. When restarting after loosing all your lives you are giving the choice of restarting from any of the game's episodes already completed.
You take on the role of Mirabelle who seems particularly adept at using her sword especially when dealing with the various tiles that need to be manipulated into sets of three and more groups. Instead of providing you with instructions regarding what is required with this game, Bounty offers a rolling demo. This demo is accessed from the opening screen and it leads you through Beginner, Intermediate and Advanced levels of game play. Also available from this screen is an option to revisit any of the cut-scenes already viewed.
Initially you will start with a grid consisting of three columns with each one headed by a skull & crossbones. In later stages of the game additional columns will be added. The grid will contain several tiles bearing images of animals and seafaring items. Rather than transpose two adjacent tiles or click on groups of three identical tiles, you need to push tiles off the left side of the grid so that they fall to the bottom and form groups of three. Mirabelle's sword does the actual pushing as you click on the appropriate row and she springs into action. Bonus points are awarded for creating successive matches as you clear all the tiles from the grid.
From to time additional tiles will be added to the grid and these could include blank tiles that tend to get in the way. Power-up tiles also become available and these can be collected if they are pushed off their row at the start of a sequence. Power-ups include extra time, smashing unwanted tiles and unlocking those that have been locked. If a column of tiles reaches the skull & crossbones then you loose a life. At the conclusion of each level you will be asked to click anywhere to continue the game but generally you only need to wait for a second or two for the game to automatically move on to the next level.
I have not seen this approach to match-3 game play before and it does take a little while to get use to the method of making matches. The game can certainly be challenging but I found it lacked any addictive quality and I never felt drawn towards playing the game other than for review purposes. Priced at £10.20, Bounty requires a 2.0GHz processor, 1GB of RAM, 360MB of hard disk space and support for DirectX 8.0 running Windows XP and later.
http://www.avanquest.com/UK/software/bounty-special-edition-163027?meta=play&cat=casual-games