Headphones and Ear Warmers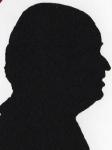 Review controls
Here two items that relay sound, first from Sennheiser the Travel MM 550-X with rather good noise cancelizing. Second a pair that has a secondary function as ear warmers, they also carry out their main role well.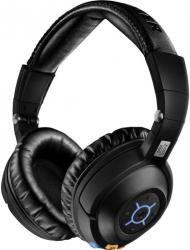 click image to enlarge
Sennheiser Travel MM 550-X
These can be used as standard earphones by just plugging the 3.5mm jack into your music and the other end the 2.5mm jack into the right earphone. Even without the noise cancelling effect you still get an air of peace around you.
There is an amazing 4.5cm of expansion on each arm. The padded headpiece is comfortable even for those like me who have a lack of hair. The earpieces likewise are also extremely well padded, all totally black in colour.
If these were just a pair of corded noise cancelling headphones they would be very acceptable but they are also Bluetooth meaning you do not need to be tethered to your music device in any way, just pair once and listen.
Whereas a lot of units use disposable batteries those come with solid batteries that you use mains power to recharge, a whole case is supplied with a Quick Guide the obligatory –thicker- safety guide as well as plug ends to suit most countries, I also found 'airline' type adapters as well as an adapter for the larger plug found on more professional equipment, needless to say the plugs are gold plated.
I tried them on London Underground and as anyone who uses it will know certain lines are so noisy you need to shout to speak with the person next to you. I can say my journey was bliss and the only danger was I would miss my station such was the effect of the noise reduction.
I would describe this as a kit for all occasions, just don't use it if you are at home listening for a knock at the door or a ring of your door bell as you will not hear it. Of course when out and about you can have it to interrupt your peace to receive mobile calls but it has something called talk through that can be deactivated if required.
Doing my searches found the Sennheiser MM 550-X at £299.99 with free delivery.
http://www.amazon.co.uk/gp/product/B0076NA716?ie=UTF8&tag=gadge0a-21&linkCode=as2&camp=1634
Midland Subzero Ear Warmers (or Coolers)
While I was actually sent the ear warmer model – and very useful they have been during our wonderful spring drought – I should have been sent the cooling model which I am told is the same apart from the fabrics so I can still judge the sound quality. It's just if we get some hot weather you may find the other model more appropriate.
Designed to fit so the headband goes behind the head and for that reason the amount of adjustment is smaller than an overhead model. There is 3.5cm of enlargement on each arm and I needed most of that, they then sat comfortably and my ears did indeed stay very warm. Mine were black but they also do a startling red option.
There is a 1.1metre 3.5 to 3.5mm lead that attaches to a plug that emerges just above the right earpiece. 15cm further down is the phone answering toggle and then another 15cm down to a clip for your shirt or coat then straight through to the gold plated plug that goes into any music source with a 3.5mm jack plug. Any volume adjustments should be made on your music player.
Should you be a jetsetter there is a separate cable supplied for what is normally called an airline fitting. The documentation consists of a single sheet with one side in English and the other in French. I am pleased to say no health and safety manual. The Sensitivity is stated as 120dB and Frequency Response 20Hz -20 KHz.
The Subzero Stereo Ear Warmers are available for £29.99 from the link below.
http://www.firebox.com/product/2937/Midland-SubZero-Headphones
http://www.nevadaradio.co.uk/headphones-earphones/midland-subzero-black