Vampire Saga 3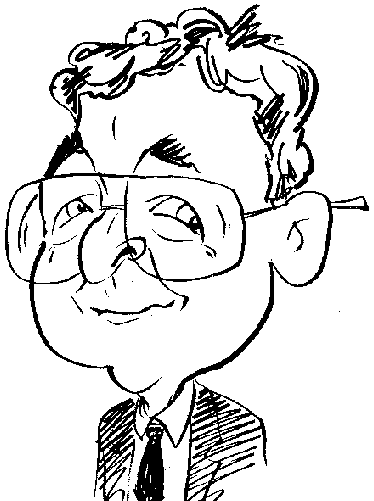 Review controls
For fans of vampires, hidden object searching and puzzle solving, Alawar has released the next title in this popular Vampire Saga series.
Buy Now!
Alawar Break Out
Download direct from Alawar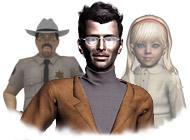 First it was Pandora's Box and then came Welcome to Hell Lock. Now with the third title in the Vampire Saga series it is time for Break Out. This is a new Hidden Object Puzzle Adventure from that hot bed of casual game publishing we know as Alawar Entertainment. Do not worry if you have not played the earlier games in this series as each title is completely self-contained with different characters although the last two are located in the same place.
Break Out opens with a lengthy introductory video sequence which you can cut short if you wish but it is worthwhile watching at least once as you get to meet your game persona. You take on the role of Dr Crow who has recently suffered bereavement with the loss of his daughter Grace who has died as the result of an unknown disease. You are on your way to investigate the strange happenings at Hell Lock following the opening of an old mine.
As is fairly standard with games of this genre, you are given the choice of Casual or Expert mode of game play with the former providing quicker recharging for the Hint and Skip features plus more assistance with your investigations. An optional tutorial can be selected to pinpoint some of the game's features such as the inventory, journal, Hint feature and your cursor which changes shape to indicate when different actions are possible. This tutorial should be enough to get you inside the Hell Lock hospital where a dead body is waiting for you to conduct an autopsy.
Running across the bottom of the full screen view, when in adventure mode, are options represented by ornate images. Located in the left corner is a box that will automatically store the blood samples you collect (actually this plays very little part in the game and could easily be ignored) and the menu access button. The lower right corner contains your journal which records your progress and discoveries plus the Hint feature in the form of a pulsating heart. A concealed inventory, which pops into view when the mouse cursor invades its area, sits between these four buttons.
By clicking on an outbreak of sparkles, you enter a Hidden Object scene. There are nine different Hidden Object scenes with most being reused more than once. Rather than go with a text list of items to be found, you are shown a series of circles with each one containing the item you need to locate. In some cases you will need to find more than one of a particular object. When this occurs, a number will also appear in the relevant circle to indicate how many will be required. Once all the items have been located, an animated sequence will occur to pinpoint your reward in the form of an object that will prove useful. Often this item will be required almost immediately.
As well as the reward you get for completing Hidden Object scenes, you will also need to collect items that may be left laying around in open play or revealed when a puzzle is solved. Often these items will be coins which then need to be used to collect other items. You might well be surprised at some of the places where you could find coins in Hell Lock but then again you might not.
Although shadowy figures make an appearance from time to time, there are few inhabitants of Hell Lock with whom to conduct a conversation. You do get to talk to the sheriff, his young son and your daughter. Yes I know that I mentioned earlier that she was dead but remember this is a game in the Vampire Saga series. In each case these conversations consists of a list of topics for you to select with responses from the other character. All the dialogue is in text format with no actual voices.
The game plays reasonably well with many of the locations instantly recognised as those that appeared in the previous title in the series. There were a couple of occasions when references were made to an item that I had escaped by attention. As a result I was put on my guard to look out for them. The Hint feature can be used to pinpoint items in a Hidden Object scene or advise you of your next move in Adventure mode. No recharging of this feature will be required when you are just given help as to which direction you should move.
Although Break Out comes from the same studio as Welcome to Hell Lock with the various locations being reused, it was not as challenging and required far less time to complete. Graphically the game was fine and the atmospheric sound effects were good but I had a feeling of disappointment with the game. There is a promise of another title in the series to follow.
You can download a 60-minute trial version of the game before deciding to pay $9.95 for an unrestricted copy. Vampire Saga Break Out requires a 1.4GHz processor, 1024MB of RAM, 543MB of hard disk space, support for DirectX 9.0 running Windows XP and later.