The Black Cat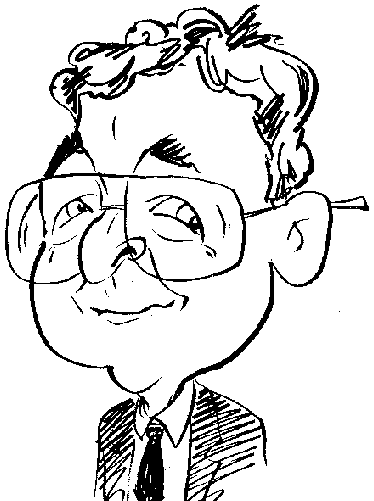 A missing wife and a black cat are just two of the elements making up a game based an Edgar Allan Poe story.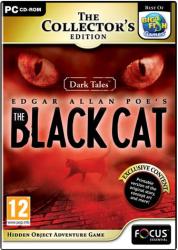 click image to enlarge
Following the successful conclusion of the Murder in the Rue Morgue, Chevalier Dupin returns to lead the investigation into the disappearing and possible murder of Sara, wife of Monsieur Mark Davies. Based on Edgar Allan Poe's The Black Cat, this is a Hidden Object Adventure game with the player cast in the role of Dupin's assistant. Originally published by Big Fish Games, this ERS Game Studio developed title is now available in Collector's Edition format from Focus Multimedia.
As usual with a Collector's Edition title you get a Strategy Guide which provides the various steps and screen grabs to complete all the necessary tasks that make up this game. This content is divided into the six chapters of the main game plus a bonus chapter which becomes accessible once the main game is completed. When using the Strategy Guide, you will need to select the appropriate chapter and then flip through the 111 pages to find the necessary information you may require.
Once the main game and bonus chapter have been completed you are granted access to a number of extra features from the program's main menu. You can play selected tracks from the game's background music plus view various wallpaper images, a screensaver and concept art. Also available is a movie type trailer showing some of the game's effects and a printable version of Edgar Allan Poe's original story.
Following a brief animated introductory sequence (it is repeated every time you start the game), you can enter your profile name and opt to play in either Regular or Expert mode. Regular mode brings you a shorter recharge time for both the Hint and Skip features for the various puzzles and mini-games. Active zones, such as Hidden Object scenes and useful items, will be highlighted by sparkles. The more advanced player can select Expert mode with no highlights and a longer recharge period.
A tutorial is available. This will introduce you to a Notebook, which sits in the lower right corner and glows whenever a new entry is made, plus explain about the different types of cursor indicating when various actions are possible. When examining items or areas of a scene, a pop-up window will display a zoomed view of the relevant portion of the scene.
The tutorial also includes a Hidden Object scene. You will need to find the twelve listed items that can be found in the current scene. Some of the items will only become visible once a certain task, such as moving an object or opening a drawer, has been carried out. No indication is given as to which items fall into this category. During Hidden Object game play, the Notebook will be replaced by the Hint feature.
In order to solve the case of the missing wife, you will need to explore the Davies house and the surrounding grounds. A great deal of backtracking will be required as each location is visited on several occasions to complete the various tasks by collecting all manner of objects. Each object collected will be placed in its own circular container that makes up the inventory which appears across the bottom of the screen. This inventory will be replaced by the list of items to be located during a Hidden Object scene.
Every time a Hidden Object session is completed you will be rewarded with one of the items in the list. While most of the inventory items can be used individually, there will be some occasions when you will need to combine items in order to create a tool needed for a specific task.
From time to time, Chevalier Dupin will inform you of his thoughts as to how the case is progressing. Rather than spoken dialogue, these thoughts will appear as text printed across the bottom of the screen. You can either click through these scenes or select the Skip option to return the investigative action.
The game does possess one annoying feature. Every time you need to move from one scene to another, there will be a noticeable delay. This delay occurs even when you move to a scene that had been visited recently. While only a few seconds in length, the delay was long enough to cause some frustration.
Edgar Allan Poe's The Black Cat Collector's Edition is priced at £10.20. System requirements call for a 1.4GHz processor, 1024MB of RAM and 602MB of hard disk space running Windows XP and later.
http://www.focusmm.co.uk/shop/Dark-Tales-Edgar-Allan-Poe-s-The-Black-Cat-Collector-s-Edition-pr-1822.html