Return of an Evil Witch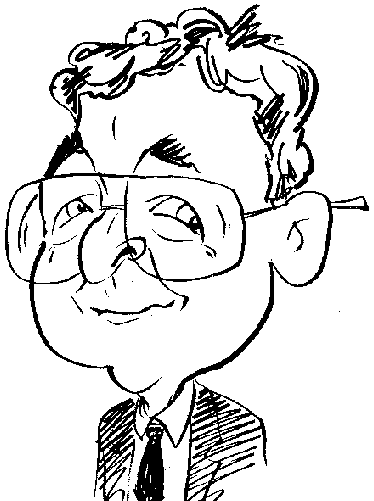 Review controls
Last year Alawar Entertainment published Behind the Reflection, a game that I missed out on for some reason. Now I have the opportunity to catch up on the game's main characters who reappear in the follow-up title which is also published by Alawar. Nor surprisingly this follow-up game is entitled Behind the Reflection 2 and sub-titled Witch's Revenge.
Buy Now!
Alawar Behind the Reflection 2: Witch's Revenge
Download direct from Alawar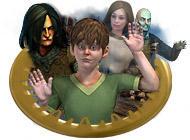 This is a Hidden Object Adventure game that takes in 36 locations which often need to be revisited several times. The game opens with a short video sequence that links the two Reflection titles together as the Witch manages to escape from prison. She immediately sets about getting her revenge as she kidnaps your young son Jacob. It is now up to you, in your role as Jacob's mother, to rescue the boy and thwart the Witch yet again.
Starting off in your home as you awake from a nightmare, you will need to complete a series of tasks that involve searching for items in various rooms. An outbreak of sparkles will indicate the presence of a task area. By clicking on the sparkles you will reveal the task which consists of a number of objects in silhouette which you need to find. While this might sound relatively straightforward, you do need to be aware that often the positioning and size of the objects you want will bear little resemblance to their silhouette version.
Most of the items required for the current task will be located somewhere in the room but there are a couple of exceptions. If the silhouette is encased within a blue frame then that item will be found elsewhere in another room or area. There will also be occasions when you will need to complete a tradition style Hidden Object scene with a list of items to be found in a cluttered scene arrangement. As a reward for completing such a scene, you will be given an item you need for the current task. Again an outbreak of sparkles will show the presence of a Hidden Object scene.
At the completion of most tasks you will be expected to tackle one of the 45 mini-games that make up this title. These mini-games are varied in style with minimum basic instructions given as to what is required. Some of the mini-games are really challenging. While no help is given during a mini-game, you do have the option to skip a game that proves too difficult without a penalty being imposed.
A piece of equipment will be given at the conclusion of a mini-game whether you skip the game or not. This piece of equipment will form part of an object that will help undo the Witch's work as she causes trouble wherever she does and bring you closer to achieving your ultimate success as you travel between worlds using mirrors.
The game does offer some inconsistencies. As mentioned earlier locations will need to be visited more than once. Some tasks only appear on your second or subsequent visits. You will also find that no matter from which direction you enter a particular location, the only exit route will be from the bottom of the screen.
While on the topic of the bottom of the screen, it is here that you will find the two elements which any Hidden Object Adventurer could not manage without. On the left will be the Hint feature which, if used to indicate the best direction, could have you going in circles. This feature, which does take a short period to recharge after each use, is far better at pinpointing hard to find items within a scene. Occupying the right hand corner is your Journal. This tends to just record the introductory scene to the main locations. It does, however, possess the ability to replay these entry scenes when required.
I will not be giving any secrets away if I reveal that you eventually defeat the Witch (a battle that is over so quickly, you could miss it if you blink) and rescue Jacob. It is how you get to this scene that is the whole point of the game as task follows task with the occasional Hidden Object scene.
A little more variety in the search process would have been appreciated. I must admit that towards the end of the game I was wishing that this would be the last one in the long line of tasks. The game's graphics are fine while conversations are conducted in text format. I found the background music rather annoying and was more than happy to turn it down. Once played, I had little incentive to replay the game as Behind the Reflection 2 does not offer a choice of difficulty levels.
The game requires a 2.5GHz processor, 1GB of RAN, 1.4GB of hard disk space with support for DirectX 9.0 running Windows XP and later. A free 60-minute trial version is available with the full game priced at $9.99.
http://www.alawar.com/game/behind-the-reflection-2-witchs-revenge/