The Mystery of McInny Manor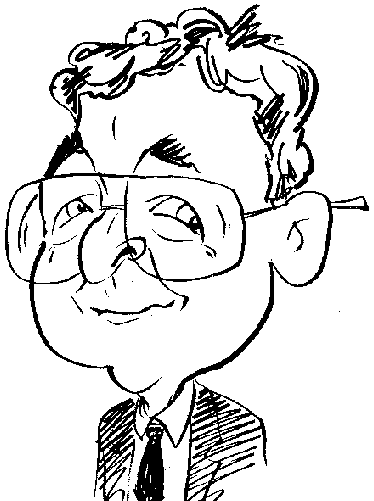 Have you noticed that when a game starts with a raven taking off in flight or a car pulling up at iron gates then spirits and evil forces will not be too far behind? If you have managed to avoid this type of situation then this next game will remedy the omission. In fact you get both the car pulling up and the raven taking flight.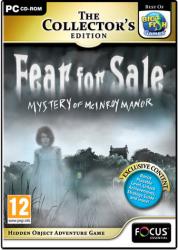 click image to enlarge
Released in Collector's Edition format, Fear for Sale: Mystery of McInny Manor is now available as part of Focus Multimedia's extensive catalogue of titles. This release gives you the main Hidden Object Adventure game plus a bonus playable level, wallpaper, screensaver, concept art and eight fun achievements which can be unlock. Also included is a Strategy Guide that can be access from within the main game to help you make progress as you set free various captured souls.
Following an opening screen where you can enter your profile name and adjust the volume level for sound effects and background music plus decide whether to play in full screen mode and use a custom cursor, you arrive by car at the gates of McInny Manor. In this game you take on the role of Emma Roberts who has been commissioned to write a story about this mysterious manor which had been home to the McInny family but for the past several years had been locked up and apparently abandoned.
Once you have met the first ghostly apparition who asks for your help, you will have the option for an interactive tutorial. This tutorial will introduce you to the caretaker of the McInny Estate and the various types of cursor that appear throughout the game. These different cursors will indicate when you can zoom into an interactive area, interact with an item, investigate an area, hold a conversation with another character and point out the directions in which you can move. You will also discover about the rechargeable Hint feature, a journal that records important events and discoveries plus an inventory which reminds concealed until the mouse cursor encroaches its space.
As mentioned, the game starts as you arrive at McInny Manor and are greeted by the caretaker or watchman as he is referred to during the game. The games' graphic designers have implemented a technique whereby the watchman tends to stand out a little from the background scenery – it almost looks as if you are viewing an overlaid video of the character. The watchman is always willing to help as he has been well-paid (bribed in other words) by the same magazine that has commissioned you to find out and write about the truth of McInny Manor. From time to time you will come across other characters but these are generally apparitions, spirits or shadowy figures that briefly flit by as if they were viewed out of the corner of your eye.
Although not a linear game, as you have freedom to wander around the various locations, you are required to complete some tasks before gaining entry to certain locations such as the main house and some surrounding buildings. These tasks involve collecting items as you move around the estate plus solving puzzles that generally have been designed to fit in with the story. For example, in order to get electrical power you will need to create a path for it to travel along or manipulate tumblers so that a lock pick will open a door that is blocking your passage. When involved in solving a puzzle, a Skip option will gradually become available.
In fairly standard fashion, the Hidden Object scenes will present a list of items to be found along the bottom of the screen. Each list will contain 12 different items although, in some cases, you will need to find more than one of a particular item. Generally the various items will be clearly visible although well integrated into the scene but occasionally you will need to open a drawer, door or box to find an item. In such cases the container will be identified by a sparkle. If you use the Hint feature then a chain of sparkles will appear and circle the area in which you will find an item. I have to admit that I used the Hint feature at least once with every Hidden Object scene.
The Strategy Guide is available in both Adventure and Hidden Object mode. You will find its icon tucked beneath the Hint feature. When accessed, it divides the game into five chapters made up of lists of the various steps that you need to be carried out. Alongside the list will be large thumbnails of relevant scenes with the appropriate hot spots clearly marked in either red or yellow.
While the game is certainly challenging, it lacked the charm to make it really enjoyable. There was nothing I could put my finger on but it is not a game that would feature on my list of games to replay when time allows. Priced at £10.20, the game requires a 1.0 GHz processor, 512MB RAM, 886MB of hard disk space with support for DirectX 9 running Windows XP and later.
http://www.focusmm.co.uk/shop/Fear-for-Sale-Mystery-of-McInroy-Manor-Collector-s-Edition-pr-1775.html