iLuv Tangle Free Earbuds and 5-way Splitter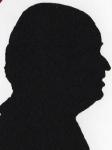 Two items that I saw recently at a press event called Digital Winter, other requested items from various other manufacturers have yet to arrive so these two stocking fillers get pride of place as their PR person is on the ball.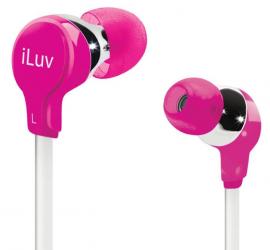 click image to enlarge
iLuv Tangle Free Earbuds iEP314
These are in ear earbuds, they come with soft silicone buds that enable them to fit to most ears – two other sizes are provided – the sound quality is reasonable with a good base just using it with MP3 or iPods, on a proper audio system they were fine. The lead is white and 1.3metres long so you are dying to know how are they 'non tangle'.
Quite simple instead of the cord being round it is flat and despite me placing it in my bag and pocket with the normal rolling round a couple of fingers that normally cause several minutes of frustration while trying to untangle these just rolled out and were ready for use. There is a simple grip around 50cm down the cable meaning if you drop them off your ears to talk they just dangle and are easy to replace in your ears without problem.
They do have a slight sound deadening but on the noisiest tubes you might need to up the volume to hear clearly. The package claims 'noise isolation design' and while walking along in all but the noisiest environments the music comes though clearly they do not totally kill outside sounds useful to hear that car horn.
For those who are more energetic than me they stayed put when I put my head through the equivalent of someone running or jogging without them coming loose. After an hour or so most in ear buds tend to make my ears uncomfortable, I managed to wear these for several hours without feeling any discomfort or movement.
For a low price these are quite nice earbuds and are available from the first link below for £9 and available in several bud colours mine were orange those in the link might suit a lady as they are pink, either way you get free delivery.
http://www.amazon.co.uk/gp/product/B003WE9764?ie=UTF8&tag=gadge0a-21&linkCode=as2&camp=1634
http://www.iluv.co.uk/iEP314.html This link shows all the available colours.
iLuv 5-way Splitter
This device can work with the earbuds above or with any other iPod, iPhone, iPad or MP3 device in fact anything that has a 3.5mm out.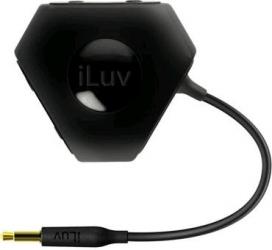 click image to enlarge
I am afraid the industrial scissors were required to extract it from the packaging which for me anyway is a minus point.
It is triangular in shape 5x5x1.2cm. It has two sides with two 3.5mm inputs and the third side has one as well as a hard wired 20cm lead. The top had three buttons the largest in the centre will pause whatever is being played while the other two marked '+' and '-' will increase and lower the volume this worked on all the devices I tried it with.
While I often see a couple sharing one pair of earbuds to listen to something I think that five sets of buds or headphones plugged into one device might be a tad over the top it is a physical possibility, I did attach three without any sound degradation.
I while ago I reviewed a similar device from Belkin but that did not have the buttons to pause or increase / decrease the volume.
I found the iLuv 5-way Splitter for £15.99 in black from the link below.
http://www.expansys.com/iluv-5-way-splitter-adapter-for-ipod-iphone-black-222385/
Also from the link below in white that I had for £17.99
http://www.currys.co.uk/gbuk/iluv-icb107-5-way-audio-splitter-11408751-pdt.html