Managing Fashion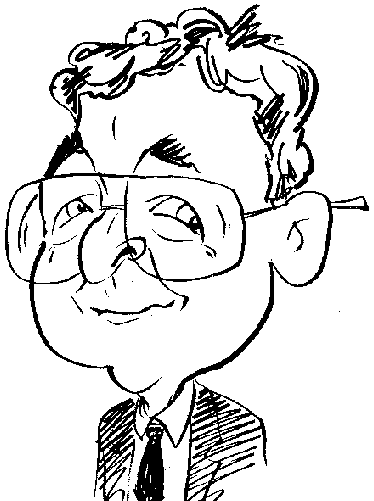 Review controls
When it comes to fashion, I could best be described as a stranger. Maybe this next title will help ease me into this area of expressive living.
Buy Now!
Juliette's Fashion Empire
£6.99 direct from Alawar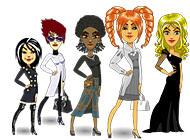 Juliette's Fashion Empire is a time management game set in the world of fashion from Alawar. As the game's title suggests, in this game you take on the role of Juliette as she attempts to build up a fashion empire based in the cities ofNew York,Milan,Tokyo,ParisandLondonby competing with long-established fashion designers in each of the different locations.
Options are available for different people to play the game using their profile name. You can adjust the volume level for sound effects and the rather jaunty music of the type I expect would be present at some fashion parade. A brief tutorial is available to walk you through of the game's features as you cater for the models every whim.
The game starts as Juliette has just graduated as top of her class from theNew YorkFashionCollegebut is struggling to make an impression in the commercial world of fashion. Help, in the form of advice and a friendly challenge to see who performs best, comes from her friend Adrian who is another fashion designer. And so the game begins as you try to outperformAdrianinitially, and later other competitors in the different cities, by earning more money over a set period.
There are 50 levels in the game, spread over the five cities, which follow a similar pattern. You need to prepare your models before sending them out on to the runway to strut their stuff in their outfits. There are twelve models to work with and each one has their own personality. One thing they do have in common is that they expect everything to be done for them and for you to fulfil their whims. Each model will display a number of heart icons to show their contentment level and you need to make sure this level does not reach zero.
Some of the models will be prepared to sit in the waiting area as long as they receive a soft drink or are giving a game console to keep them amused while others expect to be led straight to the make-up and hair station. You need to check their balloon thoughts so that you are aware of their needs. Once at the make-up and hair station you will be presented with the tasks that need to be completed for the model in residence. You might need to apply lipstick or eye liner plus uses the scissors on their hair.
Having applied the necessary make-up to the model, you then need to move her on to the dressing room area. This area contains a number of fashionable outfits based on a particular concept. There are twelve fashion concepts or types of outfits and these are categorised as Casual, Office, Swimwear, Winter, Wedding, Western, Evening, Haute Couture, Classic, Kimono, Conservative and Elegant. Unfortunately you do not get to select the concept as this decision is taken out of your hands and you are assigned a particular fashion concept with which you need to work
While you have no say in which fashion concept will be used, you do have a degree of choice in selecting the outfit each model will wear. I say a degree of choice because you have to keep the model happy by letting her wear the outfit she wants. The model's facial expressions give you the clue as to which outfit would be her choice. Adding accessories to the outfit comes next and again each model has set ideas as to what she wants before being set out on to the runway.
As well as the money you earn for your performance following each show, you will also be awarded tokens. You can use these tokens to purchase new equipment and upgrade any existing items you might already possess. You can purchase energy drinks for the models, an auto fragrance spray, advanced stage lightings, more dressing rooms and better make-up facilities. You can also hire a male model to entertain the models as they wait their turn.
Apart from a slight petulance from an occasional model, very little out of the ordinary occurs in this game. There are no disasters such as outfits going missing or equipment breaking down. All the competitors play by the rules and do not attempt any sabotage. As a result the game quickly becomes very samey with similar shows in each city. An occasional spanner in the works would have added some excitement and interest to the game. Juliette Fashion Empire is really only going to appeal to die-hard fans of straightforward time management action that does not throw up obstacles.
You can download a 60-minute trial version of the game from Alawar's website. Pricing for the full game should be around £6.99. The game needs a 800MHz processor, 256MB RAM, 50MB of hard disk space with support for DirectX 7 running Windows 2000 and later.
http://www.alawar.com/game/juliettes-fashion-empire/
.