Toys and Games 10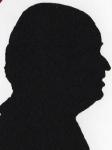 This week I will tell you about two games. The first Khet 2.0 a laser game that requires batteries and believe it or not they are supplied, yes. The second is a game that has been around in one form or another for a while called Top Trumps.
Khet 2.0 Laser Game
I assume there was a Khet game previously but it passed under my RADAR. This game is played on a slightly indented board 8 squares by 10 squares It measures 27.5x34cm and the board is 1cm thick with half of that being the indent for each possible square.
The left column have red highlighted squares while the right column has silver highlights, only four more squares have highlights but every other square has an image impressed into it but these are in the same colour as the board.
The pieces are either red or grey one of each colour are both solid (with batteries) and of course heavier than the other 13 pieces of that colour. While they use Egyptian type images they could resemble a 14 a side chess match.
However the start of the game is set like that at all. The two heavier pieces have a laser light inset in them and seven of each colour have inset into them and the basic object is to move pieces to allow the laser from your Pharoh (their spelling) to light up on the oppositions Pharoh.
The laser is fired once at the end of a turn but of course it is a laser (very low power) so the game has an age rating of 9 to 99.
Three basic layouts are shown and while they look complex they have been tested to be easy to master quickly.
There is an A4 four sided rule sheet with the first three sides the 13 basic rules the forth concerns add ons and higher levels.
I understand there is even an app of Khet on the iPhone, but in my tests with people of a range of ages they all seemed to enjoy it, several thought initially it was rather complex but soon worked out their own strategies.
Khet 2.0 is available from the link below for £27.64 with free delivery.
http://www.amazon.co.uk/Khet-2-0-Laser-Strategy-Game/dp/B000BVLBD8/ref=sr_1_1?s=kids&ie=UTF8&qid=1316075222&sr=1-1
Top Trumps Tournament
This has been around for a while and is actually six games in one. In fact for those who have earlier versions their packs can even be used with this game. An A5 four side set of rules states how other packs can be integrated.
In the box you get the six sided hub, the playing pieces in a fabric bag, six packs of cards, six Top Trumps plastic boards and the all important inset to fit into the centre of the six sided hub with the spinner attached to it.
The six packs of cards included in the box are Pop Stars, Wow, Movies, TV, Top Toys and finally Sporting Heroes.
The age recommendation is 6+ and it can be played in around 30 minutes and by between two and six players.
Of course it seems slanted towards the year it was produced that is why earlier versions give the older player a chance.
It is available from the link below for £13.99 including free delivery.
http://www.amazon.co.uk/Winning-Moves-Top-Trumps-Tournament/dp/B002LARJ9W/ref=sr_1_1?s=kids&ie=UTF8&qid=1316359277&sr=1-1