Toys & Games 8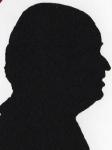 Review controls
Last year I told you about a Guitar (highly commended) and Drums (5x5 award) both from this company WowWee, so their updated Guitar certainly merits a look as does a Microphone to give us all perfect pitch… maybe.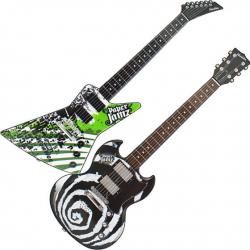 click image to enlarge
Paper Jamz Pro Series Guitar
I very much liked what they produced last year, this offering offers more and just perhaps it gets too near to a 'real guitar', the guitars themselves (there are three designs) look more realistic and in fact they do far more and maybe even sound better.
You can even download a free app from www.paperjamzpro.com that allows you to add your own music into the internal memory. It comes with some music pre programmed into the guitar to allow you to strum along as a taster.
This guitar is designed for '8+' and certainly the 76cm length and the 24cm width make it impractical for a small child. The thickness varies between 1 and 3cm. It looks 'cool' and a couple of pre teens I showed it to looked interested.
Inside the box is the Guitar and USB lead and User Manual. There is still no strap provided something I criticised last year and the guitar requires 4x'AA' batteries and these are not provided either. This is mentioned in the manual but I could find no mention of the lack of batteries on the box.
The manual is a proper booklet this year (last year a fold out sheet in very small type) so they have listened here.
It is 40 pages long with English, French and Spanish sections, better written and better laid out a vast improvement.
I will not go into the things I covered last year, just visit this link or enter Paper Jamz Guitar in the site search box at the top of the page.
This unit can be found at the link below for £65.72 including delivery.
http://www.amazon.co.uk/gp/product/B005HUW2DQ?ie=UTF8&tag=gadge0a-21&linkCode=as2&camp=1634
Paper Jamz Microphone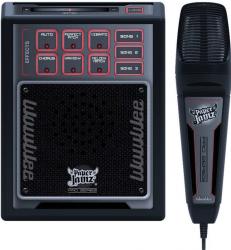 click image to enlarge
A novel tool that does seem to work, it is 16x12x3cm and has a clip on the rear to attach to a belt or onto a waistband.
It is described as a microphone and effect amplifier, like the guitar above it has inbuilt song for you to sing along to and also uses a downloadable app so you can add your own songs that suit your own style of singing.
You need 4x'AA' batteries (not supplied) these fit into the back of the unit. Connections fit into the right side of the unit, first a microphone on a 75cm lead ending in a 3.5mm plug, below this earbud/headphone out also a 3.5mm socket and when inserted this cuts out the inbuilt speaker, next an on/off slider then mini USB and finally an expansion port.
The face has a total of nine touch buttons on the right a column of three allowing you to select one of the three inbuilt tunes. To the left of this two rows of three effects that can be combined as you feel gives the best sound. These are Auto, Perfect Pitch, Vibrato, Chorus, Harmony and Melody Match. You can should you already sound OK not you any of the effects and let your true voice be produced.
My singing voice would normally clear a room faster than a fire alarm but I must admit it did sound more acceptable – at least for say a chorus – with various of the six effects provided. I understand certain of the popular 'talent' shows use a professional version of something like this.
There is a small manual that explains the controls and also what each of the effects should do.
The Paper Jamz Pro Series Microphone and Effects amp is available from the link below for £34.99.
http://www.amazon.co.uk/gp/product/B004T0CQ0Y?ie=UTF8&tag=gadge0a-21&linkCode=as2&camp=1634