Of an Angel and Demons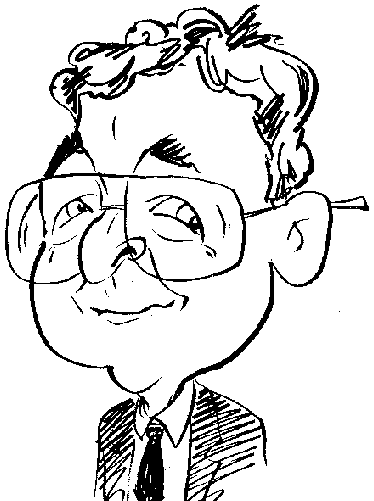 Normally when you awake from a dreamless sleep you find yourself in the familiar surroundings of your bedroom. However that is not the case with the opening scene of Sacra Terra: Angelic Night. In this Alawar game you awake to find yourself in an insane asylum without any idea as to how you got there or why you are there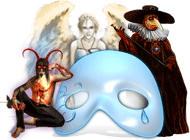 Sacra Terra: Angelic Night belongs to the popular genre of Hidden Object Adventure game play. Alawar has opted to introduce this game as a Collector's Edition. Not only do you get the main game but a bonus chapter, concept art, wallpaper and a Strategy Guide all bundled together. White there are several titles adopting this approach, Sacra Terra is different in that it allows you immediate access to the concept art and wallpaper – other titles I have seen insist that you complete the main game before these features become available. You also have immediate access to the Strategy Guide – a crutch that should only be used in emergencies when all other efforts fail to arrive at the correct solution. The main game will need to be completed before you gain access to the bonus chapter.
The game can be tackled in either Casual or Expert mode. In the former the Hint feature takes one minute to recharge while interactive areas (Hidden Object scenes) are highlighted by an outbreak of sparkles. As an Expert you have to wait two minutes for the Hint feature to recharge and sparkles are conspicuous by their absence.
Each time you start the game you are faced with a niggle which I found annoying. You need to select the main game rather than the bonus chapter which is not available until the main game has been completed. I feel that until more than one choice is available, you should not be forced to make a selection – a clear case of Hobson's choice if ever there was one.
As mentioned earlier, you awaken to find yourself in an asylum that is obviously in a state of disrepair. Once this cut-scene has run its course, you can skip it if you wish, you are faced with the "get out of a locked room conundrum". An optional tutorial will introduce you to the game's main concepts as your cursor changes shape to indicate when you can interact with objects or more in a particular direction. This tutorial will also cover your first few encounters with various demons, who you later discover represent the Seven Deadly Sins (Lust, Gluttony, Greed, Sloth, Anger, Envy and Pride) and a rather doleful angel (who it turns out is called Angel). It isn't long before you discover that your role is to stop the demons from taking over the world by sending them back to where they belong.
In adventure mode you are presented with a full-screen view of your current location. Initially this will be within the asylum but gradually you will need to widen your search area to include a medieval Abby,AdministrationBuilding, Crypt, torture chamber, graveyard and a winery amongst others. Keeping on eye on your cursor will give the clue when various actions are possible. As well as looking for clues and items that might prove useful later in the game, you need to find 42 Beyond Objects. A Beyond Object is one that has the ability to change its shape from time to time.
As well as collecting items, you will need to solve various puzzles in order to proceed in the game. These puzzles provide a mixed bag of offerings with one or two unusual slants on some regular offerings such as identifying similarities between two pictures – harder than finding differences. A Skip option becomes available after a short period.
Running across the bottom of the screen is your Inventory bar. This is used to hold items you collect during the game. Chevrons at either end can be used to scroll backwards and forwards when you have collected more items than can be displayed on the screen.
To the left of the Inventory is your Journal. This automatically records your progress and any clues you may have discovered. There is also a map that grows as you explore further afield. This map shows your current location and any others that hold tasks that need to be completed. Unfortunately it does not give you a quick method of jumping from one location to another. Numerous mouse clicks are often required to reach your next destination. The right side of the Inventory bar houses the Hint feature and the Strategy Guide if you need more precise help.
When tackling a Hidden Object session your Inventory is replaced by a list of items to locate in the current scene. There will not be enough space to show all the items and so some will replace the first few that you find. One of the items will be coloured red to indicate that a task will need to be completed before it is revealed. You will be rewarded with one of the found items when you complete the scene. There does not appear to be a penalty for indiscriminate clicking when looking for a particularly hard-to-find item.
While any conversations in the game are limited to printed dialogue, this does not handicap the game. The background music suits the game and there are plenty of appropriate noises and sound effects to keep your interest. There is some repetition in the Hidden Objects to be found but this is not excessive although minor issues like confusing a billiard ball with a pool ball did grate a little.
Overall this is an excellent game with great graphics and plenty of enthralling game play spread over 80 locations with 19 mini games and 42 morphing objects to find. You will need to be running Windows XP and later with a 1.6GHz processor, 512MB of RAM, 450MB of hard disk space and support for DirectX 9.0. Download a 60 minute trial version to see for yourself before paying $19.95 for the full version.