Christmas with Altec Lansing & Plantronics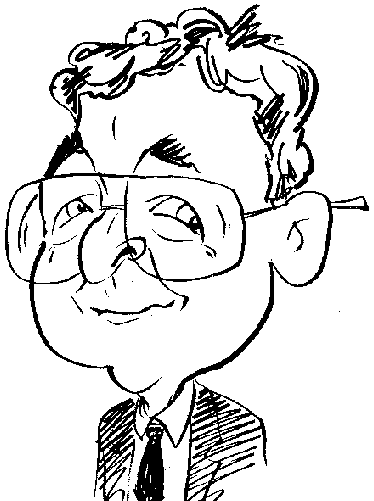 Review controls
If you are looking for inspiration for selecting Christmas gifts, either for your own wish list or for giving to friends and family, then Altec Lansing and Plantronics have provided me with details of some products you might like to consider.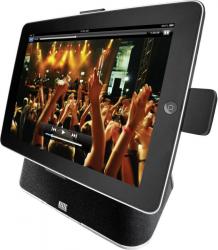 click image to enlarge
With the popularity of the Apple iPod / iPad family of products, it is not surprising that kits supporting these devices are well represented. The Altec Lansing Octiv™ 450 lets you dock, charge and play music from your iPad / iPAD 2 / iPhone / iPod unit. The Octiv 450 product uses Altec Lansing's Audio Alignment technology to deliver superior sound quality for playing HD video and music. A rotating connection allows the iPad to be mounted in either portrait or landscape mode while a tilt feature provides various viewing angles and support while typing. Priced at £129.99, this product comes with a wireless remote unit.
While providing audio speaker functionality for iPhone and iPod devices, the Octiv™ 650 can connect to a television for viewing videos from various Apple devices. This product features a 4-inch down-firing subwoofer and comes with the Music Mood app to add atmospheric sound effects and videos. Available in charcoal and slate grey, this product is priced at £169.99.
Offering portable docking capabilities, the inMotion Classic has a rechargeable battery. Compact in size with a sleek design, the inMotion Classic has enhanced bass drivers to deliver clear and accurate sound. When combined with the free Alarm Rock app from Altec Lansing, the inMotion Classic can act as a full featured digital alarm clock. With a choice of SportRed, SportBlue or classic Black, this product will set you back £129.99.
Recently I reviewed the Orbit USB Stereo speaker set (£39.99) but perhaps you might be more interested in the wireless freedom offered by the inAir 5000 product. This Altec Lansing high performance all-in-one AirPlay® networked speaker allowing you to stream music from any iOS device over a Wi-Fi connection. Promising studio grade sound, this product is not exactly cheap at £400.
For a more personal listening experience, Altec Lansing offers two earphone sets. Designed specifically for women, the Bliss Platinum earphones come with smaller ear tips to help ensure a comfortable fit. Featuring diamond-cut styling, these earphones come with a handbag-size carry case to keep them safe when not in use. A range of colours are available including Aqua, Metallic Pink, and Black. These earphones are priced at £24.99.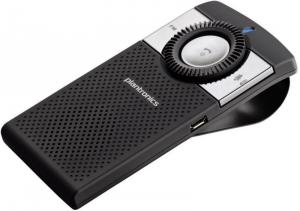 click image to enlarge
Featuring single balanced armature technology, the Müzx Ultra earphones promise music professional quality with high definition audio. These earphones have a built-in online remote microphone and a noise isolation feature that can make use of the unit's SnugFit™ design. Supplied with a carry case, the Müzx Ultra is priced at £99.99.
The next few products are all from the Plantronics stable. Making use of rugged and sweat resistant material, the BackBeat 903+ Bluetooth Stereo headset is aimed at the fitness fanatic - which lets me out. With three levels of earpiece adjustment, this headset provides wireless listening when on the move and the ability to easily answer / end phone calls. This product is priced at £69.99.
For in-car speakerphone functionality, Plantronics offers the K100™. This Bluetooth device has dual microphones and digital signal processing (DSP) technology. A built-in FM transmitter lets you hear conversations, stream music and GPS navigation information direct from a smartphone through a car's stereo system. The K100™ has a £59.99 price tag.
The M1100 Bluetooth® Headset is designed specifically for smartphone users who are heavily into sending emails and SMS messages. This kit can also be used to listen to music and podcasts. The M1100 features Vocalyst™, Plantronics new online voice service, for sending emails, texts and posts to Twitter and Facebook by voice commands. This headset is priced at £69.99.
Completing this roundup is the GameCom X95. This is a wireless headset aimed at the gaming community. Delivering stereo sound from its 40mm speakers, this headset features a closed ear-design and on-ear controls for changing volume and audio levels independently. Capable of providing 20 hours of power from its AAA batteries, the GameCom X95 costs £79.99.