Headsets from Marshall and Sony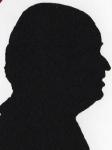 Having recently reviewed the Marshall Minor it seems natural to try the Marshall Major. Almost at the same time one of the latest offerings from Sony the MDR-570LP so here I give my thoughts on both these headset units.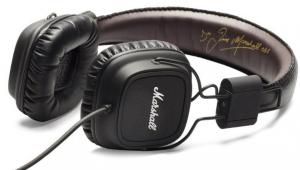 click image to enlarge
Marshall Major
A name that has been around in music for over 50 years – initially in amplifiers – the headsets came later but have always been at the better end of the market. Even now they do not go in for glitzy packaging just a cardboard box.
The headphones sit comfortably over the ears without being huge so they are wearable for long periods a thing musicians often need to do. Sound quality is of course uppermost but then comfort comes very close behind.
The design is simple with adjustment for both head width and of course size, the lead is part straight and part curled, I found I could be two metres away from the output and while the lead was straight I could have gone further.
The 3.5 jack plug is of course gold plated and there is a sprung wire wrapping onto the start of the lead. It comes with the modern three black bands but there are a few units that require only the older two bands and a short 12cm extension lead adapter is provided, as indeed is a 6.3mm plug for the 3.5mm unit to plug into where required.
I knew when I recently reviewed the Marshall Minor earbuds that the Marshall Major Headphones would be worth reviewing. There is a multi language instruction sheet but there is really nothing to need instructions for.
The Marshall Major headphones are available from the first link below for £69.90 with free delivery.
http://www.amazon.co.uk/gp/product/B004BSFSTA?ie=UTF8&tag=gadge0a-21&linkCode=as2&camp=1634
http://www.marshallheadphones.com/product/major
Sony MDR-570LP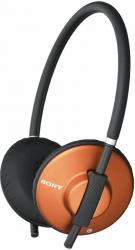 click image to enlarge
For those who want lightweight headphones the answer could be in these orange backed offerings (they do make other colours) from Sony. They are a one piece headband but there is head size adjustment on either side.
The first 40cm from the ear is split lead and then they join into one for the 75cm remainder of there length to the gold plated two band 3.5mm plug.
There is a fold out instruction sheet in no less than 17 languages, the only thing you might need them for is to identify the 'cord adjuster' this allows you to keep the cord at just the size to suit you as even on the box Sony suggest these headphones are for MP3, iPod and Walkman, no mention is made anywhere of audio systems. In fact you would need to be rather close to one anyway as the total lead length is only a tad over 1metre.
Still when a portable unit is in a pocket or bag near your body you do not need extra length of cable than that provided.
Doing my Internet searches found the Sony MDR 570LP at a best price of £17.99 with free delivery.
http://www.amazon.co.uk/gp/product/B003A8416S?ie=UTF8&tag=gadge0a-21&linkCode=as2&camp=1634
http://www.sony.co.uk/product/hpo-classic/mdr-570lp
The two sets of headphones reviewed are not designed for similar purposes and as the first is nearly four times the price of the second this should be clear, however for those using them with an MP3 player or iPod the latter do a good job, however for an audio system then its not really a choice with the Marshall Major being the one to have.