A Blood-sucking Nightmare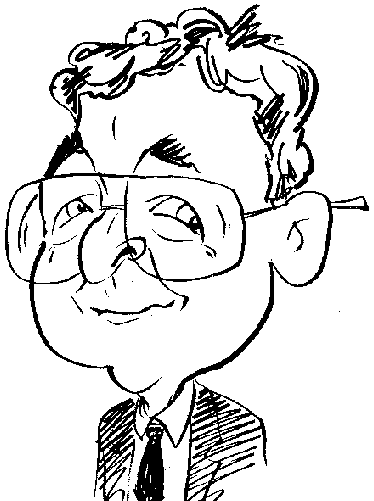 Vampires, and their blood-drinking propensities, continue to be a popular theme with games developers. The latest such offering to come my way is entitled Vampire Saga: Welcome to Hell Lock.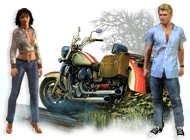 Developed by Alawar Games and Go Games, Vampire Saga: Welcome to Hell Lock is an excursion into the world of vampires and the undead. This game is yet another example of the popular hidden object adventure genre.
The game opens with a series of comic book style scenes showing your character being involved in a motor-cycle crash which results in you suffering a bout of amnesia leaving you in a state of confusion. This sequence, which you can skip with a click on the appropriate button, occurs every time you start the game. Similar style cut-scenes occur throughout the game. Whether you sit through this sequence or cut it short, you will end up at the main game menu. You can opt for various settings and create your game profile with a choice of Casual or Expert playing mode. You can change this setting midway through the game.
An introductory tutorial is available and this will briefly introduce you to the game's basic concepts. Arrows will show the directions in which you can move between scenes while a magnifying glass cursor will indicate areas which can be explored for clues. An outbreak of sparkles will lead you to a hidden object searching session that sets you the task of locating 12 items located in a fairly cluttered scene. After all the items have been discovered you will be rewarded with one of the items which will be added to your inventory for use later in the game.
When moving your mouse cursor around these hidden object scenes you will be able to take advantage of an innovative feature I have not seen previously. Items in the list will turn green whenever your mouse cursor approaches them in the current scene. It is possible to locate all the items without looking at the scene as you blindly move your mouse cursor around while waiting for a listed item to turn green and then clicking. I felt that this particular feature made finding object far too easy especially as you have the more standard Hint feature which pinpoints the exact position of an item. Fortunately you can turn off the green feature by playing the game in Expert mode.
As mentioned earlier, you have an inventory holding items that you will need throughout the game. The inventory resides at the bottom of the screen and keeps out of sight until the mouse cursor invades its area. Chevrons at each end of the inventory allow you to cycle through items when there are too many to view at one go.
Situated to the left of the inventory are your camera and a pendant. The camera serves a dual purpose. It can be used to capture a picture of the various locations you visit. You can them use these images to quickly jump from one scene to another. The camera is also useful in helping to locate the rubies you will need to collect in order to complete the game. When a ruby is located in the current scene, the camera will become animated and its viewfinder will change colour when pointed at the portion of the scene that contains the ruby.
At the opposite end of the inventory you will find your journal and the Hint feature. The journal will automatically record your progress and any relevant information that can be accessed at any time. The Hint feature is based on a clock face with out-of-control hands. It need time to recharge itself after each use.
You quickly discover that you need to explore the area known as Hill Lock, which somebody has renamed as Hell Lock with some graffiti, in order to survive and possibly regain your memory as to who you are. Ghostly apparitions appear and then quickly disappear as you enter new areas. There are also shadowy figures which tend not to hang around too long as you make your way around this small town that is in an untidy state of disrepair and lacking any friendly inhabitants.
In order to progress through this game you will need to revisit scenes on numerous occasions as you collect items that are required to complete tasks in other areas whether above or below ground level. While the ability to move quickly between locations using the camera feature is useful, often you are unsure as to where you really need to go. Along with the revisiting of scenes, there is also duplication with the hidden object scenes. These duplications apply to both the location and the objects you are requested to find. While you expect some duplication in a game of this type, I felt in was over-done in this title.
Vampire Saga: Welcome to Hell Lock is certainly challenging with an ending I did not expect. It will keep you occupied for several long sessions as you delve further into the mystery of why you are involved and what is required to complete your mission. Made up of 35 locations with puzzles and mini-games (a skip option is available), the game requires a 1.4GHz processor with 1GB of RAM and support for DirectX 9 running Windows XP and later. A 60 minute trial version is available for downloading.
http://www.alawar.com/game/the-treasures-of-montezuma-3/?pid=10447