Journeys to Peru andTurkey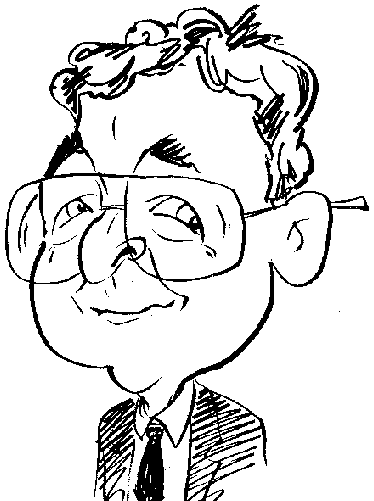 This next title places you in the role of an inquisitive young woman as she tries to solve mysteries in foreign lands as part of a two-game pack.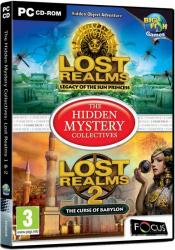 click image to enlarge
As part of the Hidden Mysteries Collectives series, Lost Realms 1 & 2 is, as you might expect, a two-game pack. This dual offering consists of Legacy of the Sun Princess and The Curse of Babylon with both titles belonging to the Hidden Object Adventure genre. You will need to install each game individually from the same front end. Both games feature Alexia as your on-screen presence as you tackle hidden object scenes plus solve puzzles and riddles.
Taking the games in their correct sequence, the Legacy of the Sun Princess begins with an option to play in Relaxed or Adventure mode. The former gives you a time limit of 20 minutes to complete each hidden object scene while Adventure mode reduces the time to 10 minutes. You can then sit through a rather static introductory sequence with still images and text dialogue or click the Skip option.
During this sequence Alexia recounts a dream she has had about fire, women in a trance like state and the Inca Empire to her friend Nicole. Against their better judgement of at least one of the pair, Alexia and Nicole set off forPeruin an attempt to solve the mystery of this dream and others that follow later in the game.
When involved in hidden object sessions you need to be aware that each of these scenes is slightly larger that the available screen size. By moving your cursor to the edges of the screen you will get to view portions of the scene that would otherwise remain hidden – plus any objects that might be located there. As each object is found, its entry will be deleted from the list.
A Hint option is available and you will be given six hints to start the game. As some of the objects to be found require very precise clicking to identify them, you could find your initial quota of hints does not last too long as you quickly work your way through them. You can, however, replenish your supply of hints by tackling various mini-games.
There are three mini-games, represented by doors, which can be played in any order and as many times as you like to replenish your hints. In Pottery you can mould a lump of clay into the required shape of a pot. The Painting game requires you to repaint a scene using the correct colours. With the third mini-game, and the easiest one in my opinion, you need to find the correct articles of clothing to dress a doll.
As well as the three hint-replenishing mini-games, there are a series of puzzles which need to be solved. These puzzles include rearranging broken items, code solving, a quiz session, repeat a set pattern, simple match-3 and slider puzzles. A Skip option is available but this can only be used if you have available hints. Take the Skip option and it will result in you loosing all your current supply of hints
In some of the scenes you will see a gold crown icon in the top right corner. This appearance indicates that there is one of six missing crown pieces in the current scene. You will need to locate all six pieces in order to complete the final puzzle.
For her second excursion, Alexia takes off forTurkeywhere she meets up with her friend Ogan. Again the same mixture of static scenes and printed dialogue is used to explain that strange symbols are beginning to appear on Ogan's hand. This is the result of a family curse that Ogan hopes Alexia will be able to lift and so the Curse of Babylon begins.
You can play the game in either Relaxed or Timed mode with the latter giving you 15 minutes to complete a task while Relaxed mode, as its name implies, lets you take as much time as you need. Again you have a mixture of hidden object scenes, although this time everything is visible without needing to scroll off the screen edges, with a mixture of puzzles and mini-games.
The game opens with an interactive tutorial which introduced you to the inventory, accessed by clicking on a button, and items that can be coloured orange or yellow in the to-be-found lists. In the case of orange items, you will need to complete a task, such as destroying an artefact, before it becomes visible. If the item's entry is coloured yellow then you might be initially scratching your head as it will be in a foreign language. By clicking on the word you will be given the English translation. You will also be told to look for glowing areas which you can enter and make use of items stored in the inventory.
The initial six-hint policy is continued with this game. Again you can replenish your supply of hints by playing one of the three mini-games located in the Bazaar. The three Bazaar games are based on the shell game, matching pairs of cards and creating a match of three similarly coloured counters on an abacus. Each successful game gains you two hints up to the maximum of six.
There are a variety of other puzzles to be solved throughout the game. These puzzles include connecting light switches, Solitaire peg game and solving a cash register puzzle. Skip a puzzle and it will cost you a hint. Three useful tools can be collected from various scenes and used when required. A magnifying glass will enlarge areas of the screen while a baseball bat will break up obstructions and a pocket knife can cut through objects.
Neither of these games would rank in my top ten or even twenty favourite hidden object titles. I do have a slight preference for The Curse of Babylon which has a more rounded appeal. The two titles together are priced at £10.20 and require a 800MHz processor, 1GB of RAM and 2GB of available hard disk space running Windows XP and later.