Freedom from Fears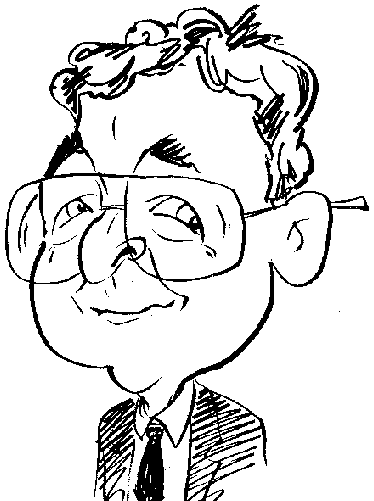 From a peaceful opening scene, a Big Fish game takes you on a trip through a Sanitarium where experiments are being conducted.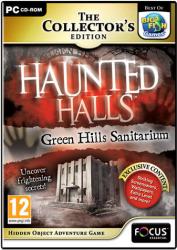 click image to enlarge
A car parked in a country road with a view of pleasant green fields is the opening scene of a title from the Big Fish family. The car driver, a young woman, who is your on-screen persona, is taking a break as she reads a note from her boyfriend, Tim, who is investigating some rumours of wrong doings in a medical establishment. Hardly the most dramatic of openings and, perhaps, not one you might have been expecting having seen the game's title and the warnings on the box regarding content containing violence and frightening secrets. Ah but there is no need to worry as things take a turn for the worst or maybe the better, and you will not be disappointed for long as Haunted Halls: Green Hills Sanitarium gets underway.
Described as a Hidden Object Adventure Game, this title is now available from Focus Multimedia's catalogue of games in Collector's Edition format. Along with the actual game you get some extra items plus a Strategy Guide. The extra items, including some new levels, screensavers and wallpapers, only become available once you have completed the main game – regard them as a kind of reward for your success. The Strategy Guide, on the other hand, is available right from the start and can be access at any time from within the game. It contains all the information you will need to complete all the different tasks – of course serious gamers, such as yourself, will only access this feature in an extreme emergency.
So back to the car as you continue to help Tim in his quest. Your drive quickly takes a sinister turn as strange apparitions almost cause you to crash the car. However your driving skills come to the rescue and you arrive at the main gates of Green Hills Sanitarium. At this point you are given the option to accept interactive help. This feature introduces you to the basic concepts of the game – great for those coming to the genre for the first time but avoidable for experienced adventurers.
Running across the bottom of the screen is your inventory. This will hold the items you pick up or are rewarded with for completing tasks, until you need them during the game. Chevrons at each end of the bar allow you to scroll backwards and forward through the various items. An identifying label appears on each item as your mouse cursor hovers over it. The inventory bar is sandwiched between your notebook on the left containing a record of your progress and experiences while a rechargeable hint feature is on the right. Also on the left is the Strategy Guide that you are not going to use.
Your mouse cursor will change shape to indicate when certain types of interaction are possible. A Hand cursor lets you pick up objects or explore a specific area. When your cursor changes to an Eye you will be able to take a close look at a particular area. An arrow means you can move in that direction. There are also influxes of sparkles to show when a Hidden Object scene or when there is a puzzle in the vicinity. When the sparkles are green it indicates a puzzle with red being used for a Hidden Object scene.
A Hidden Object scene follows the normal pattern of presenting a list of items to be found. The objects are shown in four blocks of four with each block disappearing once its items have been located – many of which are integrated into the current scene. Indiscriminate mouse clicking during a Hidden Object session will cause your cursor to disintegrate for a short period before being reformed.
You are allowed a certain amount of freedom in your path through the game. However certain tasks will need to be completed in order to make progress. Please note that some of the scenes are particular gruesome and depict torture. Most locations will need to be visited more than once, some on several occasions so that the necessary tasks can be completed as you rescue patients from a Bedlam-like environment where they are being tortured and made to face their worst fears with their emotions being recorded for some nefarious purpose – all will be revealed.
Appearing throughout the game are numerous Hidden Object scenes plus a selection of puzzles. Apart from recourse to the Strategy Guide (but then you wouldn't), little help is giving regarding what is involved in the various puzzles. Some of the puzzles are particularly challenging. There is an option to skip any of the mini-game type puzzles that you find to be too difficult.
Haunted Halls: Green Hills Sanitarium is not for the squeamish but it is certainly challenging as should provide many hours of game play. Priced at £10.20, the game requires a 1.4GHx processor, 1025MB RAM, 529MB of hard disk space and support for DirectX 9.0 running Windows XP and later.
http://www.focusmm.co.uk/shop/Haunted-Halls-Green-Hills-Sanitarium-Collector-s-Edition-pr-1761.html