A Cop Named Hector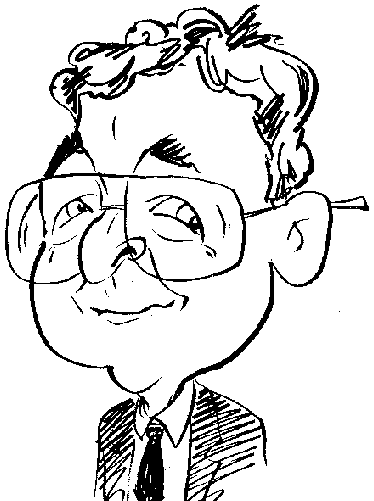 Way back when adventure games with a wicked sense of humour were all the rage. Now thanks to ex-employees of a company that led the way in this field we could see a resurgence of the genre.
Telltale Games is a company that was set up by ex-employees of LucasArts. It therefore should come as no surprise to those familiar with the work of LucasArts, to discover that this new company had chosen to follow a similar path by producing cinematic style adventure games with more than a touch of near-the-knuckle humour as part of the storylines behind its titles. Telltale Games' latest title, developed in conjunction with theNorthern Irelandbased Straandlooper Animation, is Hector: Badge of Carnage Episode 1 – We Negotiate with Terrorists. This title is the first offering in a three game series.
In should be pointed out that the Hector of this title bears not the slightly resemblance to the Hector of Greek mythology. Instead this Hector is a tough-talking, soft-bellied British cop who is sometimes referred to as "the fat arse of the law". So put aside your love of all the fine things of life and be ready to exist on mouth-burning curry and any liquid that is pure alcohol as you take on the role of this drunken and flatulent office of the law.
A rather lengthy introductory sequence with plenty of action and audio content, involving a hostage scenario with a terrorist holding the forces of law and order at bay, sets the scene for Hector to be called upon to bring his unique talents to bear on the situation. At this point you take control as you attempt to awaken and free Hector from his locked cell where our hero is sprawled on a bunk in his underpants.
In true point and click adventure fashion, this game keeps its controls to the basic minimum. Pointing at an object or part of the comic-book style scenery and you will be rewarded with a description of the item. Replace the single click with a double click and you can then interact with whatever is under your cursor.
You could move in a specific direction to explore a new area of the scene. Perhaps you need to collect an object for your inventory which is displayed in a scrollable area running across the bottom of the screen. Items in the inventory can be used individually or combined to make a tool to complete a certain task. Sometimes a little ingenuity can go a long way when trying to complete a task. It is also possible to store another character in the inventory so that they can serve a purpose at a latter stage of the adventure.
By double clicking on another character you start a conversation. When having a conversation you will be given a choice of responses. Sometimes the list of responses will change as the conversation develops. Each character delivers their own dialogue using appropriate accents and style of delivery. The dialogue also appears as text above the head of the character. Some of the conversations can tend to be rather long winded with comic overtones.
As well as having the ability to collect and use objects discarded by others while delivering a range of repartee, Hector will also be able to call on a map. This useful tool is automatically added to the inventory once Hector has discovered the terrorist's demands. The map allows Hector to instantly move between the four main locations of Hostage Crisis, Clock Tower, Park and Porn Shop by simply clicking on the appropriate destination.
Hector will need to carry out a series of tasks demanded by the terrorist. If, at any point, you get stuck then a hint feature can provide some assistance. Once the tasks have been completed, there will be another long animated cut-scene which leads to one of those cliff-hanger situations so beloved by series to encourage you to subscribe to the next episode.
When playing the game, your position will be automatically saved whenever you take a break. Three game slots are available. Once you have completed the game you will be given the opportunity to watch the final scene again.
The humour in Hector: The Badge of Carnage Episode 1 – We Negotiate with Terrorists will not be to everybody tastes with its emphasis on the crude rather than refined approach but it does fit the style of this game. Rather disappointingly, perhaps due to it being part of a series, the game lacks a little depth. Experienced players should be able to complete the game within two or three hours especially if they take advantage of the built-in hint feature.
This game is available for downloading at a price of $9.99. You will need to be running a 2.0GHz processor with 3GB of RAM, support for DirectX 9.0c and a video card with 512MB of RAM running Windows XP and later.