A Game with 3D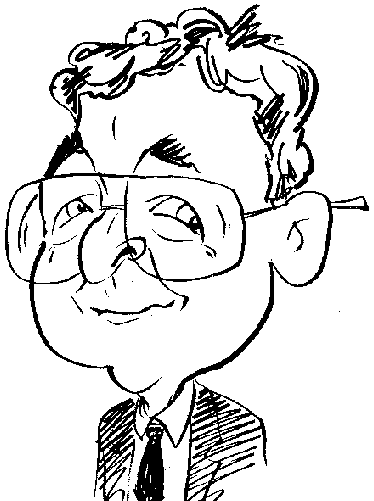 A new addition to the Avanquest Click & Play game series brings a 3D option and the opportunity to play as different members of a family.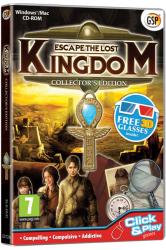 Available for both the Windows and Mac platforms, Escape the Lost Kingdom is a hidden object adventure game with a difference. Developed by Gogii, Escape the Lost Kingdom has the distinction of being the first ever casual game to have a 3D feature at various points during the adventure. To help you benefit from this feature, the Collectors Edition of this game, available as part of Avanequest's GSP Click & Play label, comes with free 3D glasses in the box.
At the start of the game you are given the option of deciding whether to use the 3D glasses or not. If you decide to use them the game will inform you when to put them on and take them off at the relevant times. However you might prefer not to use the 3D feature as it adds little to the game and could best be regarded as little more than a gimmick rather than a must-have feature. Rather than place you in the role of a single character when playing this game, Escape the Lost Kingdom presents you with the task of playing as various members of a family visiting a newly opened museum in the heart of Egypt.
Following a dramatic opening sequence with a narrative relating the story of Pharaoh Raned and his younger brother Odion who murders and then mummifies his older sibling, you are introduced to Laura, Henry, Emily and Francis as they arrive at the museum. There is an option for a tutorial which goes through the basics and explains about Glyph Vision glasses that enable you to locate areas with which you can interact and the Time Amulet that can be used to see passed objects and help solve puzzles. The Glyph Vision glasses are only available to Francis while Emily has possession of the Time Amulet.
Other forms of help are available. A rechargeable Hint feature will reveal the location of a yet-to-be located hidden object while a centrally positioned Help icon at the top of the screen can provide assistance as to possible actions that could be taken. You also have access, from within the game, to a Strategy Guide which reveals the location of items and the steps required to complete the various scenes. Of course you could ignore this walkthrough for the game and work it out yourself.
The game is split into chapters. Some of the chapters need to be replayed with you in control of different family members as they become separated from each other and then attempt to meet up again. Various items will need to be collected and stored in an inventory until needed. The content of the inventory will vary depending upon which character is the current in-game persona. Inventory items are shown in a scrollable bar that runs across the bottom of the screen. At one end of the bar is a Menu icon that includes the Strategy Guide while the icon at the other end gives you access to a Quest Map. There is also a Journal which automatically records important information.
As mentioned earlier there are a number of sections within the game that can be played in 3D mode but generally I found the game flowed better by sticking to a 2D view. When moving your cursor around a scene, messages will appear when encountering items that can be picked up, areas explorer further or places where something is missing. Arrows will appear indicate directions in which you can move between scenes. Hidden object areas will be signposted by a sparkling effect while you will be advised when a scene has been completed.
The four family members have their own icons positioned in the four corners of the screen. These icons light up to indicate which person is talking during the conversational sequences. Rather than bother with lip-synching or animated figures, the images shown of the family are all static as if appearing in a comic or picture book.
With a good mix of hidden object game play, inventory items dotted around various locations and a selection of puzzles, Escape the Lost Kingdom is both enjoyable and challenging for those who ignore the Strategy Guide. The game requires a 1.2GHz processor, 512MB of RAM, 200MB of hard disk space and support for DirectX 8.1 running Windows XP and later. Mac users will require a 1.83 GHz processor with 512MB of hard disk space running Mac OS X 10.4. Pricing is the usual £10.20 for a Click & Play title.
http://www.avanquest.com/UK/software/escape-the-lost-kingdom-143816