Disney Plays Disney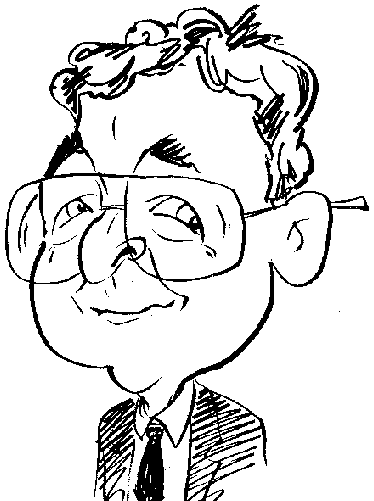 Robots, a flying house and cartoon graphics all come together in a couple of games developed from two popular films.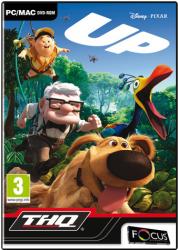 One of the first names that tend to pop into my mind when thinking about animated cartoons is that of Disney Pixar. While better known for its cinematic offerings, such as WALL-E and UP, some Disney Pixar's creations have made the transition from the big screen on to the much smaller computer monitor in the form of games. The previously mentioned Disney Pixar film titles are two examples of this trend. WALL-E and UP are games developed by Asobo Studios. Both titles now form part of Focus Multimedia's catalogue of products.
The two titles will run on either the Windows or Mac platforms with this review being based on the Windows versions. When installing these products the software will add DirectX 9.0c to your system. Every time you run either of these titles you will need to ensure that the relevant DVD is present in the drive. As I have not seen either of the two films, I have no idea how closely the game adheres to the plot of the films.
Firing up WALL-E presents you with a carousel type menu with various options. Included among the choices is one to create a profile for the player so that any achievements and progress is saved and can be loaded for any future sessions. In the game of WALL-E you have the task of controlling a small friendly robot as it sets out on a giant adventure. The game is split into chapters that involve you controlling WALL-E in order to perform a range of tasks.
These tasks include completing an obstacle course by steering WALL-E though passages, jumping over or sliding under barriers and leaping over gaps plus solving puzzles. WALL-E has the ability to turn waste matter into blocks which can be thrown to cause a reaction. The robot has a laser gun which will need recharging by collecting fuel cells while other types of cell can be used to get through electronic gates.
Each chapter or task must be completed in one session. If WALL-E fails, for whatever reason, you will need to restart the task from a set point and try again. Often this process will require several attempts before it is completed successfully if my experiences are anything to go by. Points are awarded for each successful completion plus artefacts that are collected on the way. These points can be used to purchase cheats that will help perform tasks during the game.
All WALL-E's actions are controlled from the keyboard although you can use the mouse to change the camera angle. Separate keys will need to be used to carrying out actions such as jumping, firing, crouching and switching to a first-person view. There are also four directional keys but these only propel you in straight lines which can cause difficulties when tackling bends or lining WALL-E up with a specific target and line of attack.
System specifications for WALL-E call for 1.5GHz processor with 256MB of RAM, 2GB of hard disk space and a video card with 64MB of memory running Windows XP and later. Mac users will need a G4 1200MGz processor, 256MB of RAM, 2GB of hard disk space running Mac OS X 10.4.9. The game is priced at £4.99.
As part of the introductory sequence of UP, you are introduced to the game's two main characters. You get to meet Carl Fredrickson, the owner of the floating house held up by balloons, and Russell who is trying to earn his Wilderness Explorer badge for helping the elderly. This "dynamic" duo set off on an adventure that includes travelling through treacherous jungles, fighting dangerous creatures and taking part in aerial dog fights plus meeting up with some friendly companions.
Following the pattern set by WALL-E, UP consists of chapters. Each chapter involving carrying out tasks which need to be completed before progressing to the next part of the game. Points are awarded for completing chapters and you can spend these points on cheats that will help you complete tasks.
While hardly the best of friends, Fredrickson and Russell do need to work together to complete tasks – that is when they are not in competition with each others in killing or capturing insects. This co-operation allows you to switch your control from one character to another in order to use that character's particular skills needed to complete a task. There is also an option for two players to take part with each one controlling one of the main characters.
Both of these games feature plenty of excellent animation although I did detect a number of ghost objects appearing and then disappearing when the camera angle was changed in UP. Sound effects, background music and voice overlays are all well up to standard. The main weakness of both games is in the directional control of the characters which can be very frustrating at times.
The system specifications for UP are a 2GHz processor, 512MB of RAM and 2GB of hard disk space running Windows XP and later. For the Mac platform you will need an Intel Core duo 1.8GHz processor with 1GB of RAM and 2GB of hard disk space running Mac OS X 10.3. This game is priced at £4.99.