A Case of Abduction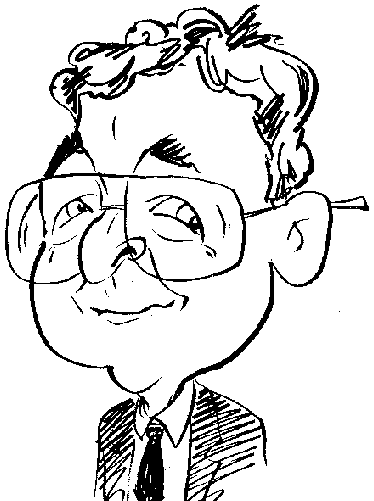 Review controls
Lets start with a warning – you should not reconstruct the opening of this next game at home. Instead consider playing this game.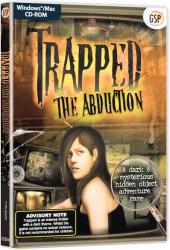 Available on the Avanquest GSP Click & Play label, Trapped: The Abduction is a GoGii developed game. Described as a "dark and mysteries hidden object adventure game", Trapped: The Abduction places you in the role of a young woman named Helene. The dark and mysteries side of the game is obvious right from the start as your character discovers herself trapped inside the trunk of an old car. How and why she got there is a mystery but, obviously, her first task should be to extricate herself from her current confinement. So begins a series of hidden object and puzzle solving sessions.
The game involves a cat-and-mouse contest between the Abductor and his current victim. The Abductor, with a voice that can shivers down your spine, enjoys applying different types of mental torture on others such as Helene. While she struggles to understand what is going on and completing various tasks, he has close-circuit surveillance at his disposal so that he can watch and deliver appropriate comments to taunt his victims.
In order to complete her escape, Helene has to proceed through a series of rooms. She will need to discover a list of objects in each room. These objects are displayed in a list across the bottom of the screen. Although many of the entries in the list require just one example to be discovered, there will be at least one entry that needs multiple examples. For example you might need to find a number of bricks, fuses and stamps. As each one is located so the number creases or, in the case of a single item, the entry is removed from the list.
Once all the items have been found, Helene will need to complete a specific task such as dressing a store mannequin or repairing some stairs. In this particular phase of the game, your mouse cursor will change shape to a question mark when it hovers over the appropriate hot spot.
Linking the various rooms together is a series of cut-scenes. These cut-scenes involve dialogue between the Abductor and Helene. Helene's voice certainly shows evidence of stress and strain while the Abductor's voice emanates evil and could be bottled for use as a deterrent against the badly behaved.
Almost nightmarish in its approach, the various locations that Helene needs to work her way through look as if they were being used to store all manner of junk that had been scattered around willy-nilly. Dark, dreary and an almost slightly out-of-focus look are descriptive terms that immediately spring to mind when considering the various scenes making up this game. That is not to say the scenes are badly drawn, they are not but identifying many of the items calls for eyesight far superior to mine.
Tucked away in the bottom left corner of the screen are icons to access the game's menu, inventory and hint feature. Unlike other hidden object games that I have played, and there have been many, Trapped: The Abduction gives you two inventories. The main inventory, access from the previously mentioned icon, contains 21 compartments into which evidence against Helene's captor is automatically stored. Of course this evidence will only become useful if Helene manages to escape.
The second inventory is used to store items that will be used to complete a specific task. This inventory appears automatically across the bottom of the screen when required. Rather annoying, useful items once found have to be placed in this inventory before they can be put to some use. For example a key needed to unlock a door can not be used immediately it is found but only after it has been transported to the inventory.
Fortunately the hint feature is more obliging. You simply click on the icon for a clue or positional information regarding an undiscovered item. Once used you do need to wait for the feature to be recharged before it becomes available again. There is no limit to the number of hints. Random clicking is discouraged by the appearance of a bar which floats down the screen and is accompanied by an evil laugh from the Abductor.
The game will not be to everybody's taste but it is challenging and should provide a number of hours of hidden object game play. Priced at £9.99, the game requires a 1.0 GHz processor with 512MB of RAM and 100MB of hard disk space plus support for DirectX 8.0 running Windows XP and later.
http://www.avanquest.com/UK/software/trapped-the-abduction-134573