A Titanic Voyage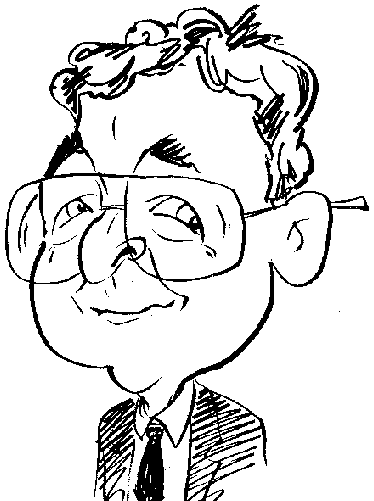 When the year in focus is 1912, the thoughts of any student of maritime history should concentrate on the RMS Titanic and its disastrous maiden voyage which resulted in massive loss of life.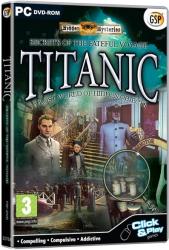 Titanic Secrets of the Fateful Voyage is a game in the Hidden Mysteries series and part of Avanquest's GSP Click & Play catalogue and is described as a point & click adventure game. In this game you take on the persona of Margaret Ashley, newly married and about to start a new life in America with her husband. One apparent reason for the newly weds to emigrate to America is that they are from different levels of society with Margaret being more working class while her husband was upper class and insisted that they were accompanied by his manservant.
The game starts as Margaret and her husband are about to board the Titanic. Of course this being an adventure game, events do not always run smoothly and Margaret has to locate her boarding pass before being allowed on board. This diversion allows the game's developers to introduce the player to the game's point & click methodology as items are found and put to good use plus take an initial excursion into puzzle mode which includes some hidden object finding. You also get to meet Montague the manservant, Margaret's mother and a street urchin called George.
Once on board and ensconced to her stateroom – her husband insisted he needed his own privacy – Margaret sets about explore the ship. Puzzles follow puzzles, some more tricky than others although you do have the option to skip those that drive you to distraction, as Margaret meets fellow passengers. She discovers one of the original builders of the vessel, who has his own secret compartment and also finds that her mother and George are both passengers in the steerage section of the ship. Margaret proves herself to be adept at numerous tasks, unlike her husband who prefers being waited on while he over-indulges himself with alcohol.
Items that are collected are added to an inventory which is displayed at the top of the screen. When required these items can be dragged and dropped on to the relevant screen area. As mentioned earlier, Margaret is constantly on the move exploring the different sections of the Titanic. This task is achieved by using the map icon located in the top left corner of the screen right next to the menu icon. When clicked on the map icon displays a cross section of the ship with the various areas available for visiting being highlighted. You just need to click on an area for Margaret to be taken there.
Naturally Margaret is going to come in contact with crew members and fellow passengers. Conversations then ensue with the dialogue being spoken and displayed in text on the screen. On the odd occasion, when there is a choice in the direction which a conversation should follow, you can select Margaret's response from a couple of choices. Many of the conversations can be rather long but you can quickly speed through them with a few mouse clicks. I have to admit that I took this route on several occasions.
The Hint icon which appears in the top right corner can prove extremely useful in pointing you in the right direction. It can be used to identify the position of important objects in a scene or inform you when you need to move to another location. In fact you could be using this feature quite often although not when solving the various puzzles which vary in type and complexity. Included amongst the puzzles found in this game are those that involve disguising Margaret to allow her to visit the steerage section, make a drink for her husband, solve a child's game and repair the ship's communication receiver. You can always skip any puzzle that proves too difficult.
Cut scenes, displaying various views of the Titanic, are used to link together the various chapters as the story of the ship's voyage unfolds and Margaret continues on her adventure. While there is rather too much talking for my taste in this game, the puzzles do help make up for the verbose nature of the game. The game's graphic are excellent with appropriate sound effects although at times it felt as if the voice actors were reading from rather than acting their parts.
Price at £9.99, Titanic Secrets of the Fateful Voyage requires a 1.5GHz processor, 512MB RAM, 850MB of available hard disk space, 64MB video card running Windows XP and later.
http://www.avanquest.com/UK/software/hidden-mysteries-titanic-secrets-of-the-fateful-voyage-134431