A Keyboard for Gaming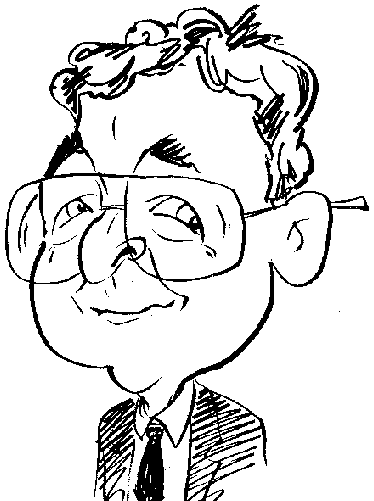 Review controls
While many games support the use of a gaming console, some users are not comfortable with this type of approach and would prefer to use their keyboard as their main control method.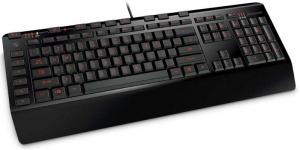 click image to enlarge
In the past I have looked at a number of keyboards. Some could be classified as general purpose; others offer additional multimedia controls; while occasionally you would get light displays and one, if memory serves me correct, could be rolled up when not in use to save on space. However this is the first time I have looked at a keyboard designed specifically for the hard-core gaming community. The keyboard in question is the Microsoft Sidewinder X4 model.
If you were expecting this keyboard to adopt a futuristic look, due to its gaming connection, then you would be disappointed. The overall look of this product is remarkably similar to many standard keyboards. The Sidewinder X4 is rectangular in shape and has a reflective black sheen. At first glance the Sidewinder X4 looks larger than many other keyboards but when you actually place it side-by-side with other models, there is very little, if anything, in it. The Sidewinder X4's actual measurements are 483 x 195 x 24mm (W x D x H).
This is a tethered keyboard with a 195cm lead which should allow you plenty of leeway when it comes to positioning the unit to best suit your circumstances. Once you have connected the keyboard and loaded the supplied IntelliType Pro 7.1 software, the Sidewinder X4 emits a red backlit that identifies the various keys so that the user can play their games in a darken environment. You can cycle through three levels of brightness with this backlight feature. While useful, this back light feature hardly qualifies this device as a must-have gaming keyboard. It is the other features of this keyboard that performs this task.
One problem that has been known to affect games is that of ghosting. This is when you need to simultaneously press a number of keys with the result that some key presses can fail to register. To help alleviate this type of problem Microsoft has built in anti-ghosting technology making use of resistive multi-touch features into the Sidewinder X4. According to Microsoft you should be able to press up to 26 keys simultaneously (or as near as makes no difference) without any problem being caused as a result.
While this feat is possible (try resting your forearm on the keyboard), it is highly unlikely that you will need this ability in a game. Of course there could be a development team beavering away right now with a life-saving or treasure grabbing manoeuvre that requires 26 keys to be pressed simultaneously but I doubt it. A handful of keys should be more than enough for most actions. Probably of equally importance is the approximately 2 milliseconds of response time of this keyboard.
When playing some games it can be extremely beneficial if you set up tasks to be activated by a key press. The Sidewinder X4 gives you access to 18 programmable keys. Rather than over-clutter the keyboard with an extra 18 keys, Microsoft has opted to group these user-definable keys into three banks of six keys with a further key that lets you switch between each bank. Running down the left side of the keyboard is a column of six keys labelled S1-S6 while the bank switching key is positioned above this column. Three lights are used to display which bank is currently selected. The programmable keys can be set manually or you could use an in-game macro key.
Of course "all play and no work" could result in some household disharmony. So you can use this keyboard for more work orientated tasks. You also get keys for multimedia control. A sloping wrist rest is provided but I found this to be too narrow for my taste. The Microsoft Sidewinder X4 has a recommended priced in the UK of £49.99 and requires a system running Windows XP and later. I found the product available from Amazon for £36.14 including free delivery. in the US from Amazon for $49.99 including free delivery. from Amazon for €42,95.
http://www.microsoft.com/hardware/gaming/productdetails.aspx?pid=105