Jewel Quest Mysteries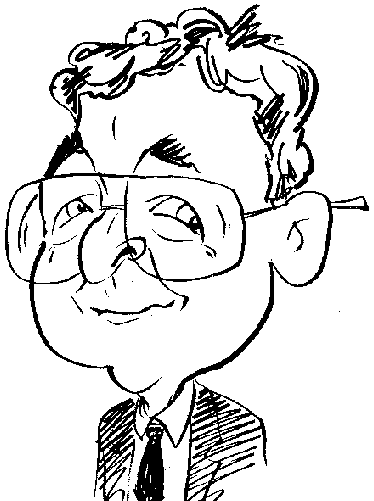 Review controls
Describing itself as "The Most Beautiful Hidden Object Game Ever", Jewel Quest Mysteries combines puzzle solving and match-3 game play with plenty of hidden object searching.
Buy Now!
Jewel Quest Mysteries
Curse of the Emerald Tear
£9.99 direct from Avanquest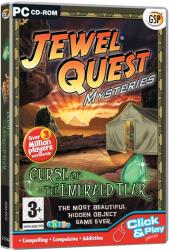 click image to enlarge
Joining the popular Jewel Quest franchise is Jewel Quest Mysteries: Curse of the Emerald Tear. In this game you join the famous husband and wife archaeological team of Rupert and Emma in their hunt for the Emerald Tear which is an ancient Jewel Board that is rumoured to have mystical powers. Following a chance meeting with Philip Westing, a rival archaeologist, Rupert falls into a coma leaving Emma to continue on her own in the search for the Emerald Tear and any clues to help save her husband.
This game gives you the choice of tackling the various challenges in either standard or extended time. Not surprisingly the latter gives you more time in which to complete each stage of the game. Players of the previous titles in this series might well be expecting another excursion into the world of match-3 game play but that is not the main focus of Emerald Tear. You do get some match-3 action but it only appears as one of the elements making up the various puzzle sessions which occur after each of the hidden object sessions around which the game is based.
As mentioned earlier, Rupert's physical condition precludes him from providing active assistance but Emma can make use of his notes. These notes help drive the storyline along by linking together the various chapters of the game. As well as these notes, Emma also has access to maps which pinpoint the various locations where treasure can be found. When more than one location is displayed on a map you will be given the option to select the one to visit first. These maps, accessed through a series of tabs, also give information as to how many items need to be collected from each site and whether you will be faced by a quest (hidden object) or puzzle.
There are 18 different locations that contain hidden objects in this game. While this may not sound all that many, you often need to make more than one visit to each location. The various scenes are well drawn and contain numerous items enabling you to be presented with different objects to find when replaying a scene. You get the usual mixture of objects; some fairly obvious while others are integrated and relevant to the particular scene. The items to be located are listed down the left side of the screen and are deleted as each one is located. Random indiscriminate clicking results in a reduction in the time you have left to complete a level.
As well as looking for the listed objects you also need to be on the look out for gold coins and jewels. Generally I found the jewels easier and more numerous to find than the coins. For every three coins you find, you are awarded a hint up to the maximum number allowed. Initially you will only be permitted to hold just two hints but more storage space can be purchased from the game's store.
A range of power ups are available from the store. They can be purchased using the jewels you collect from the various hidden object scenes. Not only can you purchase extra storage space but also increase your initial supply of hints at the start of each hidden object session. Other power up available include extra time and a sensor which flashes when your mouse cursor is in close proximity to a jewel.
After completing each hidden object search you will need to complete a puzzle. Emerald Tear uses two different puzzles for testing your level of skill. As already mentioned, one of the puzzles involves match-3 game play as you swap two adjacent tiles to create a group that turns part of the board to gold. The second type of puzzle also involves turning a board into gold. However this time you are given various templates represented by jewels. These templates need to be overlaid on the board to achieve the gold effect. The procedure is complicated by a feature of the templates whereby when they overlap each other the top sheet with reverse the effect of the lower sheet.
While challenging, Jewel Quest Mysteries: The Emerald Tear lacks the instant appeal of its predecessors in the series. The graphics are fine with appropriate sound effects and background music but I doubt whether this is a game you would want to keep playing once you had worked your way through the various levels. Priced at £9.99 and available from Avanquest's GSP Click & Play label, the game requires a 800MHz processor, 512mB of RAM, 50MB of hard disk space, support for DirectX 7.0 running Windows 2000 and later.
http://www.avanquest.com/UK/software/jewel-quest-mysteries-curse-of-the-emerald-tear-126666