Driving Music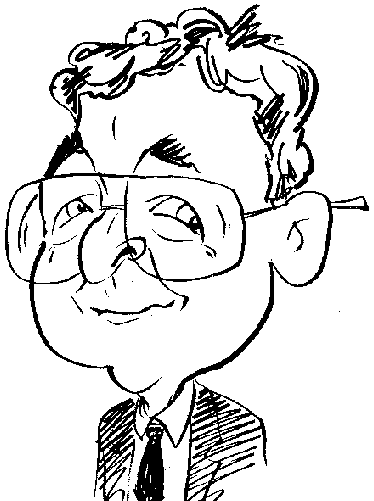 Review controls
Sometimes first impressions can be misleading. Take for instance this next product from Kensington.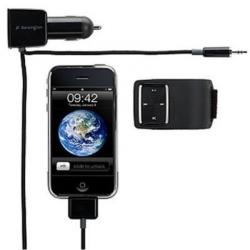 click image to enlarge
The Kensington LiquidAUX product is not, as I first thought, a FM Transmitter device. Instead this device, designed specifically for the iPhone and iPod products, is an auxiliary car kit with a remote control for the music loving driver. So what is the different between an FM and Aux car kit? Whereas a device with FM transmitter capabilities communicates with the car stereo radio without requiring any physical connection, this LiquidAUX product does need a physical link, in the form of an audio lead, to connect to the in-car music system.
Removing the LiquidAUX kit from its packaging reveals four items. These consist of a power module, extension lead, remote control device and a CR2016 battery. You also get an instructional guide that relies totally on illustrations to explain how to set up the kit. This method of providing instructions is down, no doubt, to the fact that the same documentation can be used for each of the eleven different languages covered by the guide.
Setting up the kit should cause no problems. The power module slots into the car's cigarette lighter socket. A long lead then connects to the appropriate iPod device via its proprietary socket enabling the iPod to be powered simultaneously while transferring the music content. A second, much shorter lead then needs to connect to the auxiliary socket on the car radio. An extension lead is provided if, as happened in my case, the radio is not close enough to the cigarette lighter socket to make the connection. You also need to be aware that not all car radios have an auxiliary socket and so will not work with this device. You do need to check your car radio for the presence of this kind of socket before considering this product.
The remote control unit, which is powered by the supplied CR2016 battery, mentioned earlier, has a wrap-around Velcro band attached. This can be wrapped around the steering wheel so that it is easily accessible by the driver from a normal driving position. Controls on the remote unit allow you to stop / start / shuffle plus move backwards and forwards through tracks.
Rather than communicate with the iPod direct, the remote control unit works through the power module in order to send signals to the iPod. Audio quality is good and the length of lead attached to the iPod is long enough so that you position it in a convenient location although a docking cradle would have made an interesting and useful addition to this kit. Checking the Internet I have seen this device priced at £38.90.