A ZEN V Carry Case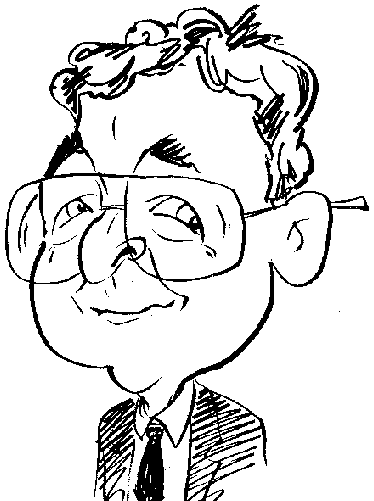 While MP3 players are meant to be portable, they often arrive without the means to carry them unless you put them in a pocket or bag.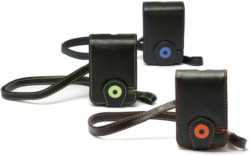 Having spent a large wedge of your disposal cash (perhaps in the region of £80 or even more) on your Creative ZEN V mobile music player (reviewed here), you could be forgiven for feeling rather peeved that your new purchase does not include a carry case for your new device. I should make clear that this lack of a useful, some might say a vital, accessory for a mobile music player does not apply solely to the ZEN device but can be seen with a number of other such products from a variety of manufacturers. In fact Creative actually does produce a rather plain, rubberised skin-tight case for the ZEN V that is available as an optional extra costing £9.99. However if you prefer something with a touch more style then you might like to consider the QDOS ZEN V case which is made out of leather.
Available with a choice of blue, green or orange (as with the review sample) luminous interior, this sturdy case features both a belt clip and a metal ring for attaching the supplied lanyard. Generally I prefer the belt clip method for attaching the ZEN V but others might appreciate the option of using the lanyard around their neck. The choice is there for whatever method suits your preference.
Easy access is provided for plugging in the required headset while cut-away panels on either side of the case reveal the ZEN's power switch and volume rocker control. A front flap helps protect the ZEN's LCD display and various front-mounted controls. This flap is held in place by a hidden magnetic snap button fastening which allows for quick access when required. No opening is provided to access the front-mounted ZEN V controls, such as start and stop, however the leather is supple enough to carry out these tasks without removing the music player from the case.
The QDOS case certainly looks more stylish and appealing than the Creative case. It is slightly larger which does have the advantage of making it easier when you need to remove the ZEN unit from the confines of the case for any reason - for example when using the ZEN V with the QDOS FM Transmitter during a car journey. The QDOS case does cost more, priced at £14.99, but give you easier accessibility; looks more stylish; and provides all-round protection with a choice of attachment methods. It has quickly taken over as my preferred choice for carrying my ZEN V when on my travels.
http://www.qdossound.com/qdos-for-creative-zen-v-zen-v-plus/qdos-leather-case.html