Two MB Games from Hasbro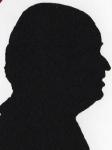 At the time of writing several large retailers had special offers on certain MB games so look around and you may even beat the prices I can find. Here I am looking at an International version of Subbuteo and Operation Rapid Response.
Buy Now
Subbuteo Dream Team Stadium
£19.99 from Amazon

Operation Rapid Response
£10 from Amazon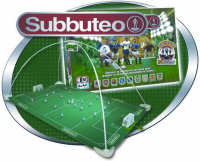 Subbuteo Dream Team Stadium
It was certainly a long time ago when I played Subbuteo - I seem to rember that my older brother always thrashed me - but that was the prerogative of an older brother.
While the green playing surface is the same not much else is. The players used to be cardboard now they are high quality plastic (three to a card) and with the 'Dream Team' they come from different teams. Of course you can get extra players and now they come with additional help in the form of Cobra and Sidewinder bases to inpart extra skills.
I must admit I only remember the pitch and goals now you get to build a stadium with an all important clock that sits high above the pitch. There is a large sheet to show the rules and how to make the players work their skills.
The big four Premiership clubs Manchester Utd, Chelsea, Liverpool and Aresnal as well seven European clubs provide the players. Stated as a game for two players with a likely game time of thirty minutes. Suggested age is 6+.
I am a little surprised that there are only twelve per team with three substitutes from five allowed nowadays. Still I dare say the players in the teams will probably be more important than the game itself. The Cobra and Sidewinder bases (only one of each in the sets supplied) but of course along with the extra players you can purchase extra bases.
Doing my Internet searches found Subbuteo Dream Team Stadium at a best price of £19.99 (a full third off the expected street price) and this includes free delivery from the first link below.
http://www.amazon.co.uk/exec/obidos/ASIN/B0009EPYLM
http://www.hasbrotoyshop.co.uk/d2c/b2c/display/(query=Subbueto&layout=6_1_58_56_71_15)/.do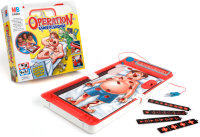 Operation Rapid Response
Perhaps the forerunner to doctors and nurses but with the modern world there are more lady doctors and certainly a lot more male nurses so maybe the stereotype is dying.
A game is said to take only fifteen minutes and there can be between two and four players. The age recommendation is six plus.
It seems Cavity Sam has more things wrong him than ever before. For those who have never come across Operation the whole object is to remove/insert pieces into the correct place in Sam's body.
The whole thing is electronically controlled (no electric shocks honest) so that stops there being any arguments about who's turn it is and who is in the lead. There are three different skill levels - degree of accuracy required - and the medical equipment is a pair of tweezers.
At the top of the operating table (the contents of the box folds out to form this) is the heart monitor - Sam's I think - being right up to date Sam has problems with his texting thumb and his joystick wrist along of course of all the other problems he had in earlier versions.
Of course what you really don't want is for Sam to wake up during the operation.
Doing my Internet searches found Operation Rapid Response at a best price of £13.98 from the first link below free delivery comes in when you spend £15.
http://www.amazon.co.uk/exec/obidos/ASIN/B000NBDMRY
http://www.hasbrotoyshop.co.uk/d2c/b2c/display/(query=rapid+response&layout=6_1_58_56_71_15)/.do