Games for Christmas or for Christmas Money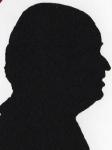 Two more offerings that I first saw at the recent Dream Toys event, one that might temp the older users and one that could suit all the family.
Rubik's Sudoku
I am sure the name gives a reasonable idea of what this is about. Concentrate on the second half and you are there. It is an 18x16.5x3cm box with nine section of 3x3 grids within.
The basic Sudoku idea is here with each 3x3 grid column of nine and row of nine to be filled with a number, no number can be repeated in and grid, row or column. It is supplied with nine of each number that can clip into each grid, the whole box has a secure lid so that a part solved puzzle can be left for finishing at another time.
Here's the big help each number has a different colour 1 is white, 2 is umm pink, 3 is purple, 4 is green, 5 is blue, 6 is red, 7 is pale blue, 8 is orange and 9 is yellow.
The game board comes with 100 puzzles in a book these are stored together with some pegs (place markers) and spare numbers in a drawer under the board.
A very simple idea but for real addicts another aid to solutions, you can of course enter the numbers given from those games printed in most daily papers and the colours are a real guide to stop you putting two of a number in a grid, row or column.
Certain papers have prize Sudoku games and you can solve the puzzle quickly on the board and then enter your answer in the paper. I would certainly find doing these puzzles easier using the board and pegs provided as colour stands out more than getting to the end of a puzzle to find you have two fives in a grid and then you need to start again.
Stated as suitable for 8 years upwards more info at www.rubiks.com distributed in the UK by Drummond Park. One of the places selling in the UK is shown in the link below at £9.99.
http://www.amazon.co.uk/Drumond-Park-Rubiks-Sudoku/dp/B000E1514U/ref=sr_11_1/026-1383300-6842821
Get A Letter
This is also specified as for 8 plus but far more likely to suit children than adults but I suspect adults may be roped in to play. This is a game for two players - or two teams - from TOMY a name far better known for items for pre school children.
The box contains a 50cm grid (supplied in two pieces but it clips easily together) this contains all the 26 letters of the alphabet, it is placed between the two players who sit opposite each other. As supplied they are in a central position but can be positively clicked one way or the other.
There are 100 cards with various categories. Children of different ages can play against each other as the cards have four questions on each card in 'E' easy, 'M' medium, 'H' hard and 'S' superhard.
In the centre of the grid is a timer - requiring 3x'AAA' batteries not supplied. Each card round lasts 90 seconds and each player takes turns to name a different letter object from the category given on the card, once that letter has been taken the letter is clicked away and cannot be used again in that round.
A example card has 'E' Cartoon Characters 'M' Footballers 'H' Fashion Labels and 'S' Computer Programs. At the end of each ninety seconds the number of letters clicked away from each player are counted. Lets say player 1 has six and player 2 eight. You decide beforehand how many rounds are to be played and the winner is the player with most points at the end.
You will need pencil and paper to keep score. www.tomy.co.uk for more details. Among the people selling this are Amazon link bellow at £19.95 with free delivery.
http://www.amazon.co.uk/Tomy-Get-A-Letter/dp/B000FUHOT0/ref=sr_11_1/026-1383300-6842821