Re-Creation and more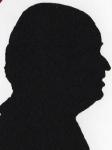 This is the first of my follow on pieces from Dream Toys and Test Tube Alien along with Phlat Ball and a couple of different Oidz go under the microscope.
Oidz
These are strong magnets - complete with warnings about placing near computers - in a variety of shapes and sizes. The two sets I saw are from the smaller sizes one from the PlanetOidz set and the other from the AsterOidz sets. While the latter has a small collectable character the former has a disc looking rather like a gaming chip.
The main component is a pair of stones heavily magnetised and when tossed into the air in reasonable proximity will join together making a distinctive noise before returning to the hands of the sender.
The PlanetOidz samples were circular ball shaped while the AsterOidz were two different shapes. The magnets within the boxes and their packaging were strong enough to attract the box of the other Oidz when less than a couple of centimetres apart. Great fun and stated to be suitable for eight year olds upwards. As far as I can tell these are around £6.99 http://www.oidz.co.uk/acatalog/Basic_Products.html
Phlat Ball
This is a disc and a ball. If you time it right you can throw it as a disc and then catch it as a ball. Once activated a timer decides when the disc becomes a ball. It comes in a range of sizes and I saw a small one around 15cm in diameter and a much larger 25cm one.
When you squeeze the disc you activate the timer and with a little practice you can throw it while still a disc and in mid flight it transforms into a ball. The disc covering is a refined canvas while the ball is a rubberised plastic.
www.phlatball.com has lots more details the two models I saw are Phlat Ball JR see http://www.phlatball.com/92000_4.asp from about £4.99 up to £14.99 for Phlat Ball XT http://www.phlatball.com/xt.asp both models are stated to be suitable for age 5 upwards.
Test Tube Aliens
Lastly the name that makes you think of mad professors in a laboratory and enabled the title to use the company name that produces all the three products looked at here Re-Creation to be hijacked for my articles title.
It comes in one of those terrible sealed clear plastic cases that need industrial strength scissors to get it out, certainly a job for an adult. The toy itself is stated as suitable for age 7 upwards.
The alien you grow in the very large test tube seems to be one of six. The names on the back of my pack are Kurion, Tatsuni, Dodec, Takon, Shako and the one I got called Yagoni.
All look equally disgusting and lots of children will I have no doubt love them to bits. Stocked by a range of stores I found them at Amazon.co.uk for £12.99. However the link I give here shows you a choice of outlets. http://www.testtubealiens.com
Look for more articles on www.gadgetspeak.com in the weeks leading up to Christmas, just to give those extra present ideas for the kids.