Cube World from Radica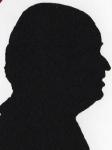 This is a toy I saw at the start of the year at the Toy Show, in it's simplest form they are a set of two cubes with LCD screens, place them together and they interact, even leaving their own cube to visit one another.
Series 1 has two sets of two cubes - I am told there will be others - Dodger and Whip form one and the other is Slim and Scoop. In either pack they are side by side but either can be placed on top or underneath. With both packs the options become vast.
You can use any Cube on it's own but the real fun comes when they are combined. Each cube contained a 'stick' type figure that can do various things such as exercising, running, jumping, gymnastics, should you leave them on there own they will eventually just go to sleep.
I have yet to find out exactly what the extent of there activities are but just as in real life not all of the characters get on with each other. I am told you can connect up to 16 cubes together all they have to have is one side touching squarely with another.
The really clever bit is that with no intervention from you they leave their own cube and move into another, Venetian blinds come down over the vacated cube and the two stick people indulge in games together such as baseball or a dance routine.
Each 'stick' has it's own speciality as examples Whip enjoys using a rope so skipping is one of it's hobbies. Dodger is great with a ball, Slim does all sorts of acrobatics with a stick and Scoop has a dog.
All Whips come in yellow cubes, all Scoops are in orange cubes, all Slims are in purple cubes and all Dodgers are in red cubes. These cube people are stated as suitable for 8 years upwards but as a clue the front of the cube has a stick, dog, ball or rope to remind the younger people what their specialty is.
The cubes are all the same size at 4.5cm and the screen on the face is 2.5cm square. If you remember the craze for Tamagotchi when figures needed constant interaction to avoid death and lots of parents spent their days keeping the Tamagotchi happy you will be relieved that no such work is required here. I found no adverse reactions to being left alone for a couple of days.
The screen is far better on the Cubes and the various controls and interactions are there to be explored. The unit runs on a battery and wonder or wonders it is supplied and installed so it can be used instantly.
If I have a gripe it's the terrible packaging that needs to be cut open so parents will have a use as this sort of packaging is lethal.
The stated price is £19.95 per pair of cubes, two links below can tell you far more about them. However I can see these cubes being on of the must have items this Christmas.
http://www.firebox.com/index.html?dir=firebox&action=product&pid=1201&src_t=sbk&src_id=cubeworld
http://www.radicauk.com then click on Cube World in the left panel.