Rollei Actioncam 400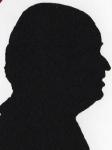 A tiny camera in a large box but it is not all packaging as it has numerous ways of connecting it to your body so whatever you do and wherever you go the Actioncam 400 can come to and as there is a wrist (watch type) connection you do not even need to touch the camera to activate it.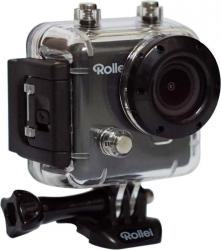 click image to enlarge
The Rollei Actioncam 400 5x5x3.5cm and weighs only 78grams. I will not even attempt to give the weight or dimensions with 'x', 'y' or 'z' attached.
The camera itself has three buttons on/off and shoot on the top and Wi-Fi connection on the face. The left side has a door should you need to remove the solid battery and the right side has a showerproof bung behind which there are Micro USB and HDMI connections as well as a slot for whatever Micro SD card you might insert.
A three second push on the on/off button turns it on, the right button then shoots either video or still shots, pressing the right button for two seconds changes mode.
Between the two buttons on the top are an LED that glows when power is on and a pin hole microphone.
The back has a 4x3cm display so on the occasions when you can view before you capture you get a good representation of what you are viewing.
I took a range of still images and video clips in a variety of situations. Once back in my office I removed the micro SD card and looked at what I had captured. As regular readers will know I love my jazz so I have clips from several gigs as well as still shots.
I was perfectly happy with the still images and indeed the images in the video but the sound is not great as it distorts as the unit does not cope well with louder sounds.
The images do suffer from a slight fish eye effect and this more pronounced the closer you are to what you capture.
You do need daylight even on a dull day outside the sharpness of image is not perfect but remember this is fixed lens that is designed to be used attached to your body.
It comes with a 15 language Quick Start Guide with 6 pages in English this is enough to explain the controls and get you taking images and videos.
There are a choice of three video resolutions 1080P @ 30FPS, 720P @ 30FPS and 720P @ 60FPS.
Still images can be captured at 12MP, 8MP, 5MP and 3MP and there are three different quality modes.
It takes a while to work your way through the options screen.
The unit needs to be on before the Wi-Fi wrist strap functions.
One thing I missed was a tripod screw but among the various fittings is a waterproof case arrangement that the unit ships in.
I counted seven different fittings, two straps and two sticky pads, as an example one fitting is for a bicycle handlebar.
This should work in almost any environment with the fittings provided. The only minus points are the sound at high levels and the lack of a tripod screw.
The Rollei ActionCam 400 is available from the link below for £97.44 with free delivery
http://www.amazon.co.uk/gp/product/B00S16HNIW?ie=UTF8&tag=gadge0a-21&linkCode=as2&camp=1634