Samsung S85 Digital Camera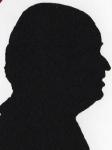 Review controls
Samsung have had two sets of digital cameras launched this year, here I am looking at the S85 the first I have seem from the most recent launch in August.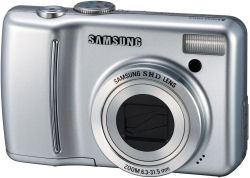 Even though it is small enough to fit in the palm of my hand it feels very solid and weights in at 215grams. It is 9.5x6.5x2cm but the last measurement the thickness increases by 3cm when you are switched on and at full zoom.
This has a 5x optical zoom (just that little bit better than the norm of 3x) and can take images up to 8.2mega pixel in size plenty large enough for an A3 image print or for those of us with only an A4 printer easily large enough to print a portion of an image at A4. However should you know that you will only ever want to normally print at A4 then choose one of the lower resolutions in most cases you could probably get an A4 image from a 3mega pixel print providing it was rock solid.
You can take 8mp, 7mp, 6mp, 5mp, 3mp or 1mp images, each image can be saved 'super fine' 'fine' or 'normal' to give you an example the same image taken 'super fine' and 'normal' took 2.88MB at the 'super fine' and 1.30MB at the 'normal' so it's not just the image mega pixel that take the size. By the way that was a black and white screen image a wide angle outside shot would of course be a lot bigger in size as there is a lot more colour and detail to capture, I give the measurement to show the difference compression can make.
Of course no SD card or case is supplied but with a large unguarded TFT one is really required to avoid scratches in the bag, pocket or purse. I always take cameras around in a bubble wrap bag, it looks naff but at least the next reviewer gets them in good condition.
The base of the camera has a door covering the two 'AA' batteries and SD card space. There is also a screw for a tripod mount and even with modern technology this or a solid surface will be required - no matter how steady your hand - when using full zoom. The right side has the anchor point for the wrist strap while the left side has mini USB port should you ever use the cameras internal memory as this is the only way to transfer those images to the PC. Any images on an SD card can be transferred this way or even easier just remove the SD card and use a card reader.
The top has the power and shutter buttons as well as an eight position wheel that the novice can quite happily leave on 'Auto' until they grow in confidence. The only time they might want to turn it is should they ever want to take movies 640x480 at 30fps are possible.
The back has three buttons a telephoto/wide angle rocker and the ubiquitous five position joystick. Depending on what you are doing these buttons perform different tasks so read the manual. All these are to the right of the 5x3.7cm TFT display. If I have a complaint it's that images often appear brighter in the display than they do when downloaded or printed.
Like most cameras I have seen recently it takes good images with bright lights behind (not too much sun at this time of year) and often the image looks naff in the display with a lot of glare but the taken image is fine.
Of course when you get past the novice stage you begin to see exactly what this camera can do. The final link shows you an excellent page on their website showing all the shooting scene and function modes and even when you click on one a window opens up to explain it. This is something that all manufacturers should have so it's easy for you to see if the camera can do what you want. It also has various views of the camera.
Doing my Internet searches found the Samsung S85 at a best price of £94.94 with Free delivery from the first link.
http://www.amazon.co.uk/Samsung-S85-Digital-Camera-Optical/dp/B000TGJ1L4
Doing my Internet searches found the Samsung S85 at a best price of $129.95 with Free delivery from the first link :
http://www.amazon.com/gp/product/B000TGQ66M
Doing my Internet searches found the Samsung S85 at a best price of €108.26 with Free delivery from the first link :
http://www.amazon.fr/gp/product/B000VIB3K2
http://www.samsungcamera.co.uk/product/pro_view.asp?prol_uid=3855&cat_uid=11