Smart Label Printer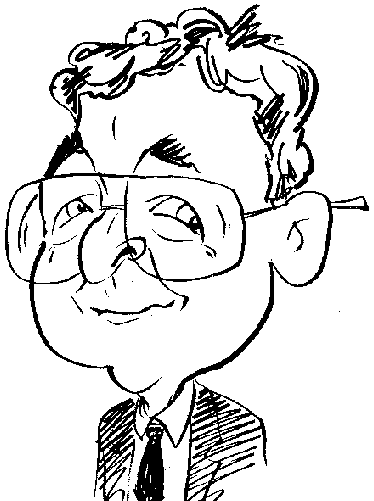 Review controls
While a general purpose printer can handle many tasks, sometimes a specialist printer would be more appropriate.
While the current trend with regards to printers is for multi-function or all-in-one devices to be the popular choice, there are situations were a specialist unit would be the tool to use. Photo printers immediately spring to mind but the subject of this review concerns a category that dealing with printing labels of various types. One product developed for this purpose is the Smart Label Printer 450 from Seiko.
Like the 430 model reviewed on this site last year, the Smart Label Printer 450 retains the same basic shape. It looks rather like a stubby gear lever found in many cars. There are however a couple of differences in the actual design of the 450 model. As you would expect, the product's title, embossed on the front of the printer, shows the number 450 rather than that of 430. Of a more striking difference is the change from the all-white look of the previous model to the reflective dark blue front of the printer base and cylindrical label container. I still can not decide whether I prefer this look or the original version.
Two aspects of the printer that have not changed are its support for both the Mac and Windows platforms plus a choice of serial or USB connectivity - either one or the other but not both at the same time. Both of these lead and the power cable are of a reasonable length and are coloured white. However before connecting the printer to a computer, you should install the provided software first. Different versions, each on its own CD, are provided for Mac and Windows users.
The main software application, in both cases, is Smart Label. This provides an on-screen representation of the actual label with various tools to help create interesting labels. You can type in relevant information using the full range of system fonts and attributes. A drop-down list gives access to the full range of label types that can be handled by this printer. Among the various choices available you can select a style for address labels, name badges, video and disk labels plus general purpose use. As part of this review I have been using a selection of labels including those designed for name tags, addresses, shipping labels and file folders.
The program has a built-in contacts module. This enables you to save the details of contacts and then use this information in the printing of labels. Unfortunately I could find no means of linking this module or easily transferring data from my default address book. As a result this is a less than user-friendly feature.
There are options to add bar codes, frames and images as you create your own style of label or select from the supplied templates. However some of the templates are only really suitable for American use - this point was raised with my review of the previous model. Another aspect of the provided software that has not changed is with its Text Capture feature.
This feature is meant to be able to identify address details from within various applications and automatically transfer the data to the Smart Label application. Options are available to select the address type (American, European and UK styles) and the source application. However, whenever I tried this feature, it failed to work, even with documents consisting of just addresses, until I highlighted the appropriate text within the document. It would then transfer the address to Smart Label for printing. This is exactly the same as happened with the software provided with the previous Smart Label printer.
The Smart Label Printer 450 is capable of printer attractive looking labels of various types. There is no smudging of text or blurring of images while speed of production is fast with individual labels being printer out in around seven seconds. However I do feel that this printer would be more suitable for home use or maybe a small office that needs a tool to quickly produce professional looking labels on a one-off basis. The Smart Label Printer should be available for around £119 while labels, depending on quantity and type, should costs from around £10 upwards..