Nero Media Suite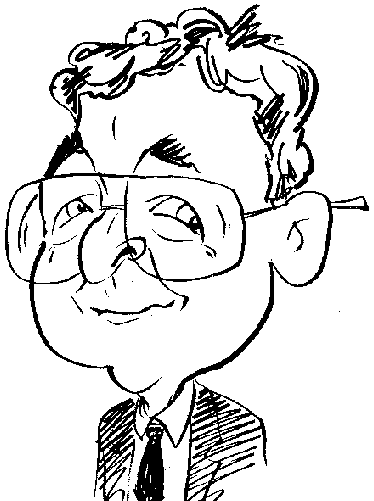 Review controls
Since its first appearance, many years ago, as the software of choice for many users when it came to burning content to disc, Nero has developed into a HD Multimedia Software Suite of tools. Nero is now available in its 2016 version with Classic and Platinum flavours depending upon your needs. I have been looking at the Premium product which comes with a Content Pack that is made up of video effects and themes for use to enhance your own projects.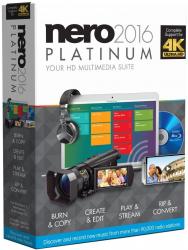 click image to enlarge
When installing Nero Platinum, there are separate routines covering the main program, requiring the entry of a 39-character serial number, and the bonus Content Pack. In both cases you do have the option to join the Nero Product Improvement Program which collects anonymous data regarding the use of the software. The installation of the product can prove to be rather time consuming, giving you time for a cup of coffee and a chance to raid the biscuit barrel.
Dividing its functionality into four main areas, Nero 2016's opening front-end interface consists of a number of coloured tiles. Representing the Manage & Play category are the cyan coloured tiles for Nero MediaHome and Nero MediaBrowser. Making up the orange tiles are Nero Video, Nero Recode and Nero Content forming the Edit & Convert category. The third category is that of Rip & Burn which features the red tiles for Nero Burning Rom, Nero Express, Nero Disc to Device and Nero CoverDesigner. With green coloured tiles, Nero Backup (requiring a separate download) and Nero Rescue Agent form the Backup & Restore category.
Rather than provide links between the different modules that make up this media suite, the Nero front-end is just a gateway to whatever module you select. While sometimes there is a link between a single module to one that is relevant in some way, it can often end up in a dead end if you want to go off on a tangent. You will need to reload the front-end if you need to access many of the tools. This need to reload the front-end can have the effect of interrupting the flow of your work.
For many users the first port of call will be the modules making up Manage & Play. By default Nero MediaHome checks the usual folders used for storing photos, videos and music. The results of this search process can then be displayed in different formats to suit the needs of the user. If, like me, you have a habit of storing media content in different locations then these folders can be added to the search function. Once this process has been completed then you can access the Nero MediaBrowse and use its search capability to locate the media you need.
As you would expect from its title, Nero Video provides a range of options to capture and import content from various sources, edit and export the content as you create AVCHD, Blu-ray and DVD discs. With this module you can make use of the hundreds of video effects, such as Picture-in-Picture, Tilt Shift and Video Stabilizer, menus and themes from the bonus Content Pack. Features such as multi-track editing, key-framing and the use of special motion enhanced fonts are supported along with working with 4K content.
A few years ago Nero introduced its Move It product. I am happy to state that this offering is no longer with us after struggling with it for quite a while. Instead we now have Nero Recode which is far superior to that original software. Nero Recode allows you to convert content between different formats for use on a range of devices that we have come to rely on for our entertainment needs. Nero Recode can handle audio and video files from various locations and deliver content for use on tablets, smart phones, home entertainment devices and audio players. Nero Content just lists whether the bundled content has been installed.
Providing a link to the original Nero software is the latest version of Nero Burning Rom which has grown in functionality. It can handle a wide range of content and media as it works with different types of discs including Blu-ray. Content can be spread over discs and there are also options to create auto-start and SecurDisc units. Those preferring a more hand-holding approach to burning discs can use Nero Express with its tools to work with media.
The Disc to Device offers a straightforward process when you need to carry out various ripping tasks. You can rip audio and video content to a connected device. Audio content can also be ripped to iTunes while video content can be ripped from non-copy-protected media to a computer or for on-line storage.
If you do not already possess and have set up a product to schedule your backup then Nero offers its own backup product. This will need to be downloaded and installed separately from the main program. This software does a competent job of allowing you to create one-off or scheduled jobs covering drives, folders or individual files. As it's title indicates the Nero Rescue Agent will attempt to recover damaged or accidentally deleted files using a fast or deep scan approach to the task.
Also included with this product is Stashimi which is meant to allow the user to legally search for and download your favourite music completely automated and free. However when I tried to register my copy of the software, a "Page Not Found" error message appeared. Fortunately this did not appear to interfere when using this software.
Pricing for this software is set at £89.99.