NERO 2016 Platinum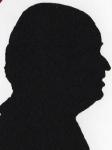 I have used Nero for many years it is something that gets added very quickly to any new PC. This started as a CD burning program but now although that can still be done very efficiently it is now so much more as for this feature to not even merit a mention.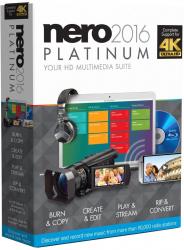 click image to enlarge
Like most recent programs even though this launched in September 2015 new updates were available from launch day and some parts did not even make the media and need to be downloaded. Also like so many software programs it relies of various third party programs that often need downloading as well even on a very recent PC.
Once installed the main menu has five main menu choices. Manage & Play, Edit & Convert, Rip & Burn, Backup & Rescue and Extras.
Under each heading are sub menus in bright easy to read colours, a total of 15 under the five mentioned headings. This is all so very different from early versions.
Fourteen of the fifteen items close the main program and open their own program the exception for me was 'Nero Content' that told me all content was already installed.
In the space available I intend to cover only one item the newest – so new it had to be downloaded after the install of everything else – which is implemented from Music Recorder.
Once downloaded it creates its own icon so it can be opened either from within or separately from the main Nero package it's called Stashimi and it's not a raw fish product.
At the launch of the product this one item caused more interest than the rest of the package which may me unfair on what is a very comprehensive package with other great enhancements.
Stashimi – I must add this to my spell checker – is a music finding program which searches everywhere over the WWW and Internet Radio and when the track you requested is played it is download for you and stored on your PC.
In the case of popular music it finds numerous versions very quickly and even videos from places like YouTube.
However it does not just hover up all versions and offer them all it analyses them and offers only the best quality one available.
Regular readers will know my Genre is more obscure and finding a lot of my likes even down to just entering the artist and letting it find tracks by them takes time so leave it running overnight and be prepared to be amazed.
You might want to set a size limit as otherwise your PC might become overloaded.
A question that was asked at the press conference was on the legality of downloading music for free but apparently Nero have checked this out and as the person at the radio station has paid the fees to play this music its legal for you to download and play.
I can see that some musicians may not agree and some lawyers will be rubbing their hands at the thought of many years of legal work as this gets passed between various courts in different parts of the world.
Stashimi and Blu Ray player as well as some other features are only available in the more expensive Platinum version so check which parts you want before purchase.
There is an upgrade path from earlier versions so I will give the Nero website address for you to find all this out.
Currently the Platinum version is available as an upgrade from the Nero website for £54.99 a full copy is £89.99.
Amazon has the full Platinum version for £79.99 with free delivery.
http://www.amazon.co.uk/gp/product/B0158EEXNC?ie=UTF8&tag=gadge0a-21&linkCode=as2&camp=1634