Driving Test for 'i' Devices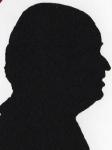 Review controls
While I have reviewed similar products on a PC there are probably an awful lot of younger people that live with their 'i' device. While the cost of Apps for these devices is minimal if you sell a lot of them then you make a lot of money.
Many years ago before the time of separate Theory and Driving Tests I used to be a Driving Instructor. The Highway Code was a few questions after your practical test, often the questions would be aimed at part of your test that was borderline and the result might have influenced the result. Now of course unless you pass the Theory Test and Hazard Perception modules you do not get to take the Practical Test.
To get an idea of the questions from the Theory Test you can download a Free App – link at the end of the review – this will give an idea of what the full product has to offer at the bargain price of 69p.
You can download the free app from the iTunes store by just clicking on its icon without the normal Apple entering of your password several times.
This is exactly the same as the full product but it only has 10% of the questions so of course you will never gain the knowledge required to pass the test but it is more than enough to see if you like the product and the way it works on your 'i' device.
To purchase the full product at 69p just go through the normal Apple hoops and then it will download to your device.
You can do the test as a car driver or a motor cyclist and be sure to pick either Great Britain or Northern Ireland as the questions vary.
The opening screen lets you practice or do the test and it can show your progress.
You may not know but the questions are on fourteen catagories – the Free product covers, Alertness, Attitude, Safety and Your Vehicle as well as a selection from All Categories. You then get a screen that offers All Questions, Previously Answered Incorrectly or Questions Not Yet Seen.
When doing the practice you are told if an answer is wrong and you then continue, this is for ten questions and then at the end it gives your percentage, so if for example you got one wrong it would say 90%.
When you do the test you get 57 minutes to answer 50 questions and you need 43 or more correct to pass.
In most cases you need to select one answer from a choice of four, some are obvious others are not. Just occasionally you need to select more than one and if you try to continue without giving the right number of answers you are warned. In the test itself you are not told when you answer incorrectly you find that out at the end as in the real test.
Focus also do another product Hazard Perception and this is also currently available at 69p but this time you do not get a free taster.
It consists of a range of videos and you need to point out the dangers to look out for. I used an iPod Touch and the videos were clear and easy to follow, as a driver of more than 50 years there were things even I had not allowed for, obvious things like schools and large residential estates were easy to pick up the dangers but if you live in an urban area you still need to be able to detect dangers from rural areas so all the videos have useful content.
The object of both the Theory Test and Hazard Perception tests is to pass and then move on to pass your practical test. However as stated in my time these two were not separate. I always taught people to drive and did not teach people to pass the test. If you can drive you will pass the test.
All the below are purchased from the Apple App Store on your 'i' device
The FREE App is Theory Test UK Free – Driving Test Success.
The full version currently at 69p is Theory Test UK – Driving Test Success.
The Hazard Perception is also currently at 69p Hazard Perception UK – Driving Test Success.