PowerDVD 12 Ultra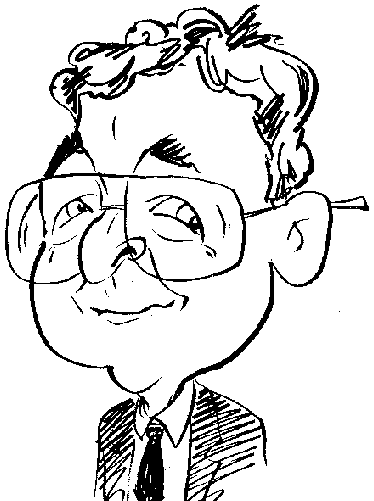 Music, photos and video clips make up a sizeable portion of the storage devices attached to our home computers unless, of course, you are in the minority. Managing and making use of the vast store of multimedia data can be quite challenging especially if you attempt this task without the appropriate tools.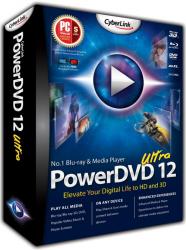 click image to enlarge
Offering to help manage and deliver your multimedia content is Cyberlink's PowerDVD software. Regarded by some as the daddy of multimedia management (earlier versions are often bundled with external drives), PowerDVD is now up to version 12 and comes in three flavours with a choice of Standard, Pro and Ultra. This review is based on the top of the range Ultra software which includes Blu-ray, 3D and social networking features.
Usually I leave the system requirements for a title until near the end of my review but I feel that, in this case, they deserve more prominence. Depending upon the actual usage you intend to put this software, the system requirements do vary somewhat. At its very basic level you could probably get away with a Pentium 4 2.4GHz processor or Athlon 64 2800+ with 512MB of RAM and 300MB of hard disk space running Windows XP SP3 and later – which is not to be sniffed at when you consider systems used by your average user.
But that is just for starters. If you expect to make use of some of the software's more advanced features then we need to be talking about a Pentium 4 3.2GHz or Athlon 64 X2 3800+ processor with GPU (Graphics Processor Unit) capabilities powered by a choice of an Intel 945, AMD Radeon HD 2400, NVIDIA GeForce 7600 GT with the latest 3D drivers and 2GB of RAM plus a display device that is linked via DVI, HDMI or DisplayPort connection. Throw in the necessary 3D glasses and a Blu-ray drive and you should be fine while making me jealous.
Installing PowerDVD 12, whichever version you opt for, is straightforward although you will need to enter a 24-character product key in order to gain access to the program's functionality. Following an option to register the product online, PowerDVD will set about searching your system for available content. Initially this search will target the more common folders but others can easily be added to the search path. Any content found will be categorised as music, photos or videos. On the test system with over 270GB of data, this process took just under 25 minutes but as it is a one-off operation it is not too much of an imposition. Content can be viewed and played using the software's excellent built-in media player facility.
You can access any of this content from the Media Library section of a pane that runs down the left side of the screen with the larger right area being used to display the selected content. As well as music, photos and video categories, this section also has a BD/DVD category. This provides links to various trailers and information that are categorises as In Theatre, New DVD Releases, Top Rated, Most Watched and Oscar Nominees. There are also featured Celebs, Upcoming Movies and New Blu-ray Movies offerings. This information is provided by MoovieLive.
Along with the host computer, PowerDVD can access and sync content between various devices. There is support for DLNA plus Android devices. The Ultra version of PowerDVD 12 also includes the PowerDVD Mobile device app that enables users to share content with mobile devices plus PowerDVD Remote for controlling features remotely using an iPhone, iPad or Android device.
As mentioned earlier, this product offers support for Blu-ray including 3D Blu-ray. However as I do not possess the facility (no appropriate screen for instance), I was unable to test this feature. I have seen it demonstrated and PowerDVD is both capable of delivery 3D and converting a 2D movie into 3D to give an illusion of depth. However I did feel that I should be able to play a Blu-ray movie using PowerDVD 12 on my current system. After all I had used the same system, external Blu-ray drive and a flat panel screen to view Blu-ray movies with an earlier version of PowerDVD. Unfortunately it was not to be so.
Somewhere between the development of that earlier version and the current offering, Cyberlink has made a change to the product's Blu-ray viewing capability. Whereas previously this task could be carried out using a standard connection between the computer and display, now you need to link the two using a DVI, HDMI or a DisplayPort connection. The reason for this change is in order to be compliant with high density copy protection. Personally I will still consider carrying out my Blu-ray movie watching by using the earlier version of PowerDVD.
On a more positive note, PowerDVD 12 allows you to browse and play videos from YouTube and Facebook plus share content with others via these social network sites. You can also access and download photos from Facebook and Flickr. These photos can be viewed in an animated slideshow. A link is also provided for the 7digital Music Store for purchasing music albums.
PowerDVD 12 is certainly a powerful product which does require a powerful system to access its full functionality. The Ultra version is priced at £79.99 with upgrades available from previous versions starting at £39.99.
http://www.cyberlink.com/products/powerdvd/overview_en_GB.html