Cyberlink PowerDVD 11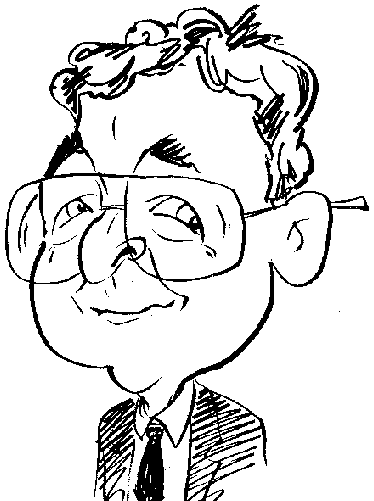 While Windows comes with its own built-in media player, it does not support the full range of media options by default. For example it fails to perform when faced with Blu-ray and 3D. A possible alternative is…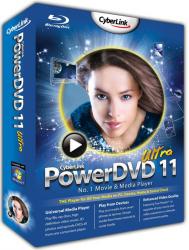 click image to enlarge
Describing itself as "The Player for all your media on PC, Device, Home & Social Cloud", Cyberlink's PowerDVD 11 product is the company's latest movie and media player software. The product is available in Standard, Deluxe and Ultra versions. This review is based on the top of the range Ultra product which contains all the bells and whistles that you could hope for including Blu-ray and 3D (if you have the necessary hardware components).
Installation of the product is reasonably straightforward and not too time intensive. However you will probably need to download the latest software patch. In my case it was a fairly large patch at 90.7MB. Installing the patch does require you to shut down the main PowerDVD program. You will need to activate the PowerDVD 11 software by entering the 30-character CD-key found on the DVD envelope.
Once the program's opening screen has appeared with its numerous logos for supported standards and technology, you will notice a row of tabs running along the top of the screen. These tabs give you access to the main categories covered by the program. The categories are Movies, Video, Photo, Music and Device.
By default the Movie tab will be selected for you. You will be able to move quickly through sub-categories that include DVD and movie releases, Blu-ray movies, upcoming films and new releases with options to apply filters for the top rated, most watched and most collected titles. Content will be displayed as thumbnails with pop-up ratings appearing when touched by the mouse cursor. There are links to YouTube trailers and clips that can be viewed. Also available from this screen are links for a PowerDVD 11 video and other Cyberlink titles that might be interest.
Switching to the other main categories brings up a more subdued interface. In the case of video, photo and music, the screen is split between a list of available sources on the left and content on the right. By default the content will be displayed as thumbnails but this can be changed to a list format. You can drill down through the attached drives listed in the source panel to locate the folder you want in order to target appropriate content.
Double clicking on a video file will bring up the playback screen which can be set for viewing in a window, full screen or in cinema mode if you want to view content at a distance (10 feet or so) using a remote control. The usual array of VCR-type controls and an audio volume level slider bar are available on screen. There is also an option to turn on a feature which makes a reasonable attempt to convert your video content into anaglyph 3D. You will need a pair of red – cyan glasses to see the results. Do not expect miracles but there is an illusion of depth and it works far better than other software solutions that I have seen.
Photos can be viewed as an individual item or as part of a slideshow. Customisable options are extremely limited for the slideshow. You can adjust the time delay and opt for a choice of motion, fade or no effect as the transition between slides. As with video, you can make use of the 3D option for another session with the red – cyan glasses. The software will provide the means to upload your image to Flickr and Facebook. As with the photos, MP3 tracks can be played individually or as part of a playlist which the program can create.
The final tab allows Ultra users to control content from and view it on an Android device or iPhone. This type of interaction does require the use of a wireless network with both the computer hosting the PowerDVD software and the device being a member of the network.
While PowerDVD 11 can handle Blu-ray content, I came across one restriction. Using two different Blu-ray players I received a message saying that the ability to play Blu-ray movies was only allowed on a digital connection via DVI. HDMI or DIsplayPort. The result was that the chosen movie would not play. When using an earlier version of the Cyberlink software, issued as part of a Blu-ray drive bundle, this problem did not arise and I was able to watch the same movie on my LCD display.
I did notice one other possible problem with this product. It comes with a 108-page User Guide. This booklet has both a Content and Index listing. While the page references were correct in the Content listing, there were a number of instances where the page references in the Index were incorrect. I suspect that the main User Guide text had been merged with the Index from a previous version.
Cyberlink is currently advertising PowerDVD 11 Ultra as being available for £71.99. System requirements call for a 3.2GHz processor, 2GB of RAM, 300MB of hard disk space running Windows XP and later. If you are planning to watch 3D playback then you will need an Intel G4S, ATI Radeon HD 2400, NVIDIA Geforce 8800GT or above graphics.
http://www.cyberlink.com/products/powerdvd/overview_en_GB.html