PhotoStory CD & DVD 10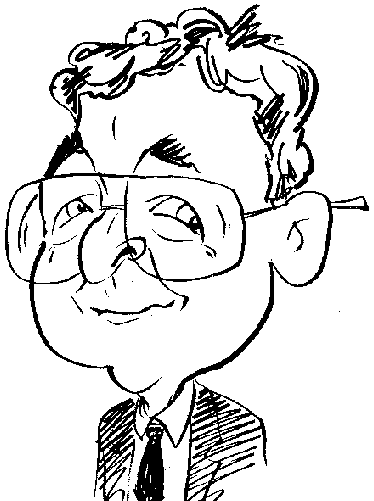 Review controls
Once upon a time we used a projector and slides to show off our favourite memories of family events and holidays. Now we can use our digital images to produce a slideshow that can be burned to optical media or posted in an appropriate website.
Buy Now!
PhotoStory CD & DVD 10
£39.99 direct from Magix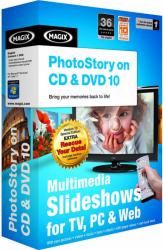 Described as a tool for creating multimedia slideshows for TV, PC & Web, MAGIX's PhotoStory CD & DVD product has recently been upgraded to version 10. When installing this product, which isn't the quickest operation, you are given the option of selecting a Standard or Custom install. With the latter you can choose whether to include or not various extras such as design elements, menu templates, slideshow maker styles and transition effects. Once the installation is completed you will need to enter a 30-character serial number to activate the software when the program is first run. You will be given the option to register the software online.
PhotoStory gives you three main choices when starting the program. You can open an existing project, start a new one either working manually or with the assistance of a wizard to lead you through the various steps. Your workspace, favouring a black and grey colour scheme, is split into three main areas covering resources in a media pool, a viewing window with VCR type controls, and a storyboard view with appropriate controls. There is also a tutorial video showing off some of the program's features and how to get started with a project.
When starting a new project you can opt for either a standard (4 x 3) or widescreen (16 x 9) appearance. The project will be given a default date name but this can easily be changed to something more identifiable. You can also select the disk format to be used from a drop down pick list.
The resources in the media pool are divided into media, fades, title and effects categories which can be accessed from tabs. Media can be selected from any available source either individually or by folder. Your chosen photos and video clips will then appear in the storyboard pane.
As your slideshow is probably going to be viewed by others (unless, of course, it is for private viewing only) you need to ensure that there is a flow to the sequence of images. Using drag and drop you can reposition or delete unwanted images. The results can be checked by using the viewing window. A range of transitional effects are available for inserting between images. These effects, referred to as fades, include a number of 3D transitions with a bouncing ball and morphing shapes being particular effective. While some of the effects can be a little stomach churning, there are plenty that should appeal and will enhance the slideshow.
A wide selection of pre-defined title effects can be applied as needed. You can adjust the font, attributes, animation speed and directional movement plus substitute your own text for that in the sample offering. You can have scrolling opening titles and closing credits plus select from a range of 3D offerings using various materials for your text and styles of animation.
The final tab in the media pool covers Fx Effects and divides its content into Image Optimisation, Distortion, View & Animation, and Design categories. Offering a mixture of thumbnails and controls, these different categories allow you to check out the various effects, as with all the other items, in the viewing window before adding them to the slideshow. The Design category gives you a direct link to the Catooh website for purchasing additional effects.
In the same way as adding images, videos and effects, you can include background music or an audio commentary. You simply drag the appropriate file on to the storyboard. For more precise adjustment of the different features, audio and effects you can switch the Storyboard view to a Timeline mode.
If you feel that you need help in producing your finished slideshow you can use the various pre-defined themes in the program's Slideshow Maker module. This utility features some 3D style approaches with 3D Pinboard, 3D Gallery and 3D Photo Table. Other themes include a beach holiday and music clip. The Slideshow Maker can either integrate any effects and settings you have chosen or just use its own default settings.
PhotoStory will burn your slideshow using one of the supplied menu templates to optical media. You could also opt to save your product as a video file, archive it to a hard drive or other storage media plus save the images as an online album or publish it online.
PhotoStory is easy to use and capable of producing enjoyable slideshows. However you do need to be fairly strict with yourself as you could spend a great deal of time experimenting with the different styles and effects rather than producing a finished product. As an added incentive, if one was needed, MAGIX has bundled a full version of its Rescue Your Data software with this product.
PhotoStory on CD & DVD is priced at £39.99. You will need to be running a 1.83GHz processor, 512MB of RAM, 1GB of hard disk space with Windows XP and later.